Dr Valerie O'Brien and School of Social Policy, Social Work and Social Justice PhD student Angela Palmer recently had their article on adoption and long-term care, which outlines and discusses the main issues proposed in the 2016 Children's Bill in Foster Journal, a new Irish Journal. The picture below shows them at Foster Journal's launch event. The full article can be read here.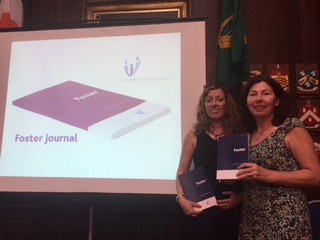 Other recent articles by the same authors can be found here:
Irish Journal of Family Law article on "Adoption and the Irish Care System: Context and Drivers for Change"
Article on Adoption in the Irish Care system in "The Irish Social Worker"