UCD Athletics showcased their exceptional talent at the 123.ie National Track and Field Championships, with several standout performances securing top honors in various events.
Israel Olatunde cemented his position as a dominant force in the national track and field scene by securing his third consecutive national senior 100m title. Olatunde finished the race in a time of 10.50. Adding to UCD's success, the men's 100m event saw a 1-2 finish for the university. Bori Akinola crossed the finish line just milliseconds behind Olatunde with a time of 10.58.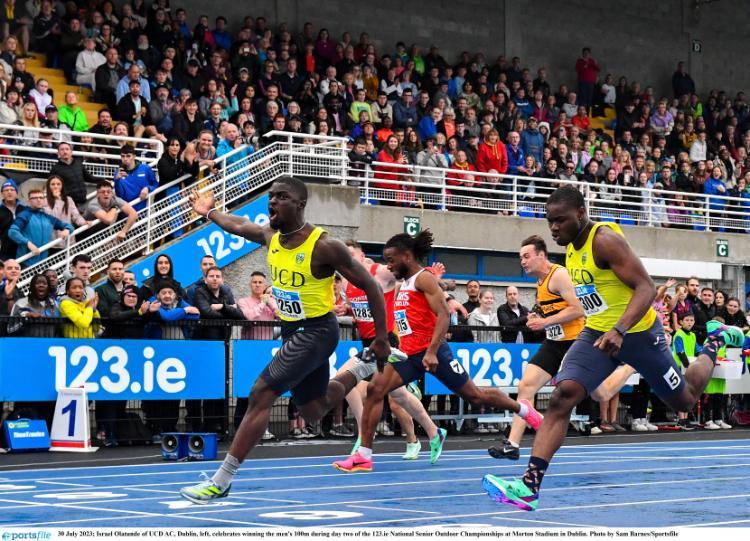 The race of the day undoubtedly belonged to the women's 1500m event, where UCD's Sarah Healy stole the show. Healy captured her third outdoor 1500m title in a time of 4:11.39. Joining Healy on the podium was her teammate Ellie Hartnett, securing the bronze medal in a time of 4:30.58.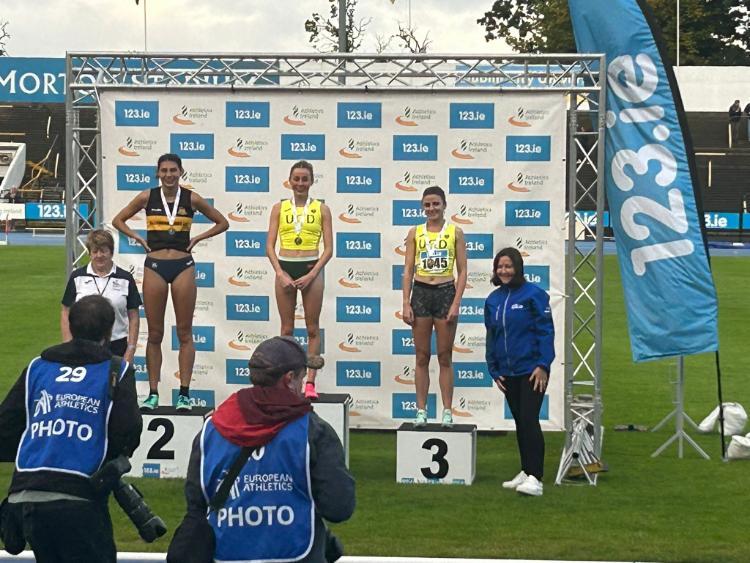 In the men's 800m competition, Mark Milner claimed bronze with a time of 1:48.48
It was not just the sprinters and middle-distance runners who shone. In the women's hammer event, Nicola Tuthill won gold with a best throw of 67.67m.
UCD Alumni Sarah Lavin continued her brilliant form with double gold, claiming her 8th outdoor 100m hurdles title, and set three personal best performances on her way to winning the 100m.