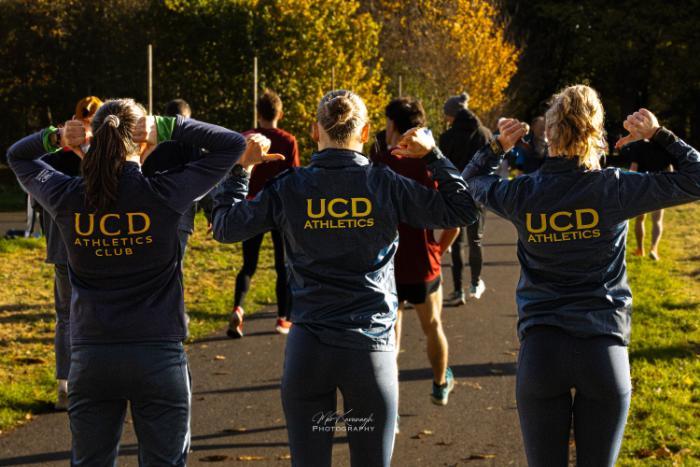 On Friday, the Irish Universities Athletics Association Road relays took place, and both the women's and men's UCD Athletics teams achieved notable success by successfully defending their titles.
The UCD Athletics women's team, comprised of Renee Crotty, Aoife Coffey, Danielle Donegan, and Róisín O'Reilly, secured an impressive victory in the IUAA Road Relays. Róisín anchored the team, leading them to triumph with a finishing time of 33.39 and a significant 47-second lead. Additionally, the women's B team, consisting of Susie Nestor, Lucy Barrett, Ciara Hickey, and Laura Cooney, delivered a commendable performance, finishing 4th overall.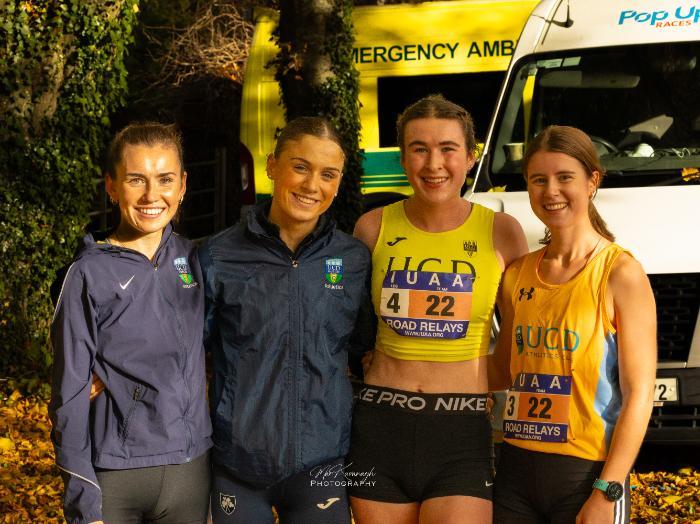 Following the women's historic three-in-a-row victory, the UCD men's team also clinched the IUAA Road Relay championships for the third consecutive year. The stellar team of Mark Milner, Jonas Stafford, Darragh McElhinney, Cian McPhilips, and Luke McCann put on an outstanding performance, winning with a time of 42.41 and an impressive 34-second lead.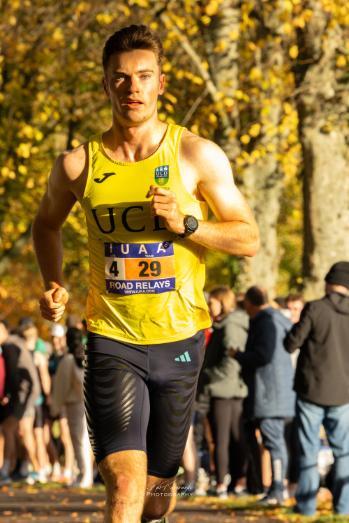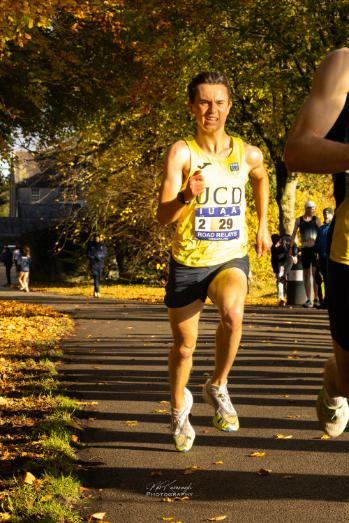 Congratulations to all the UCD athletes who participated in the event.
Photo Credit: Mark Kavanagh Photography