Posted 18 July 2023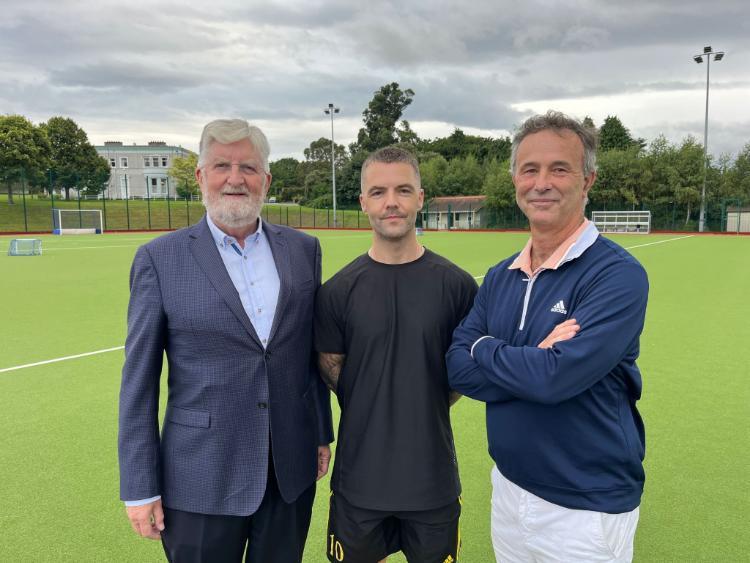 Dr Cormac Kilty (President, UCD MHC), Alan Sothern (Head Coach, UCD MHC), Simon Filgas (Coach & Club Administrator, UCD MHC)
UCD Men's Hockey Club is delighted to announce that Olympian Alan Sothern is joining the coaching staff as Head Coach. He will be assisted by Simon Filgas, who will continue coaching the First XI with Alan; he will also take over as Club Administrator. Alan played in the 2016 Olympics and has 187 caps; Simon has 68 caps and between them they have proven coaching ability.
UCD gained promotion to the EY All Ireland League for the 2023/24 season and has a number of Senior and U21 internationals in the first squad.
'This is a great addition to the Club which has extensive training and gym facilities as well as back up from its Sports Nutritional experts. UCD offers unparalleled facilities for players who want to reach higher levels as well as academic mentoring. I believe we can compete at the highest levels with the squad we will have next season'.

Dr Cormac Kilty, President, UCD MHC.
'UCD has a great squad this year and we are thrilled that Alan Sothern will be coaching us. The coaching team and our new players will give us a great chance in the EY league'.

Irish International, Kevin O'Dea