UCD Men's Hockey secure promotion to EYHL top Division
20 April 2023
UCD Men's Hockey will play in the top flight of the EYHL next season after the club produced a fantastic second half of the season. This continued in their semi-final win of the EYHL 2 Men's Division against Railway Union on April 15th, which secured their promotion.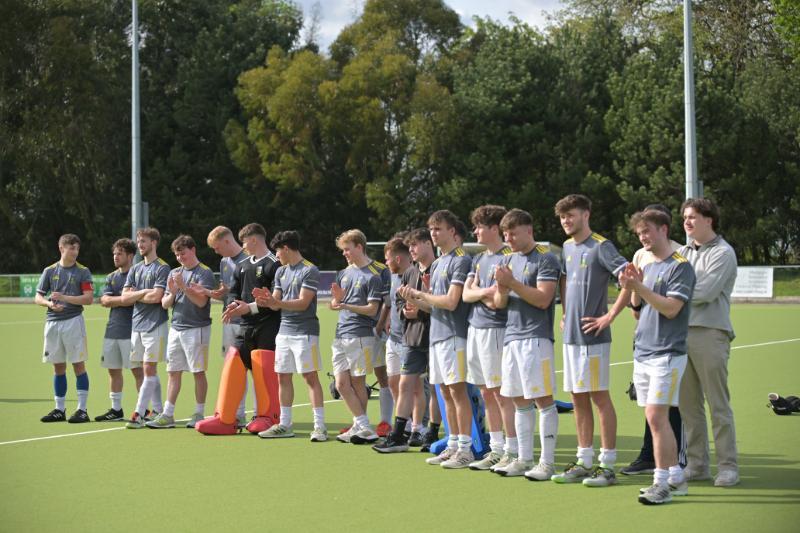 UCD took the lead through a Mark Smyth field goal in 20 minutes to go 1-0 up. Railway on the hour mark it was 1-1 at full time. That meant the game would be decided by shuttles. UCD began with Kevin O'Dea taking a shuttle he was fouled by goalkeeper Stephen O'Keeffe and a penalty stroke was awarded which was converted to leave UCD leading 1-0. Railway then converted their first shuttle to leave the score at 1-1. Sam Walker took the second shuttle for UCD and was upended by keeper Stephen O'Keeffe who then received a warning about any future similar fouls, before having to face a second penalty stroke in succession, which also was converted leaving UCD 2-1 ahead. Railway proceeded to miss all 4 of their remaining efforts and UCD failed to convert their remaining 3. UCD advanced to Sunday's final which they narrowly lost but as a result of the semi final win they are promoted back to EYHL top Division.
UCD Sport wishes to express their congratulations to the Men's Hockey players and management, and are delighted to have both the Men's and Ladies Hockey Clubs playing in the top flight of the EYHL next season.