Introducing University for All
Press Play to Begin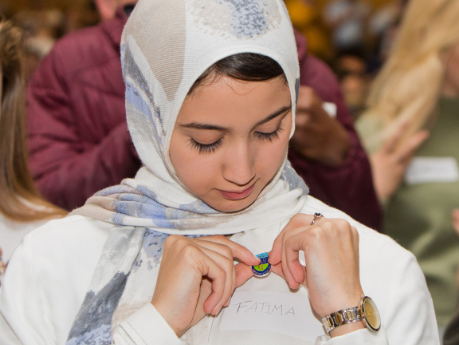 What is University for All in UCD?
University for All is a whole-institution, evidence-based approach to mainstreaming inclusion in UCD, ensuring that all students feel welcome, belong and are valued. Grounded in the UCD Strategy 2020-2024: Rising to the Future, and the EDI Strategy and Action Plan 2018 - 2020 - 2025, and the Education and Student Success Strategy (UCD, 2021), University for All recognises, promotes and values the breadth of talent, experience and contribution of all students, and creates an inclusive educational experience for all. In line with both the UCD and EDI strategies, the University for All initiative embeds inclusion across the university further developing UCD's capacity to attract, retain and develop our diverse student population.
The University for All initiative is sponsored by the Registrar & Deputy President, Professor Barbara Dooley, governed by University Widening Participation Committee, chaired by Professor John Brannigan, and led by UCD Access & Lifelong Learning. UCD Faculty and Staff can read their local University for All Implementation Plan on the Registrar's Intranet. Starting with our strategy, policies and governance, we are weaving this mission in to the very fabric of the institution. To learn more about the University for All implementation structures please download our University for All Infographic.
Learn more about how UCD Access & Lifelong Learning are leading and enabling the University for All initiative in the UCD Access & Lifelong Learning Strategy 2020-2024 - Enabling a University for All
Learn More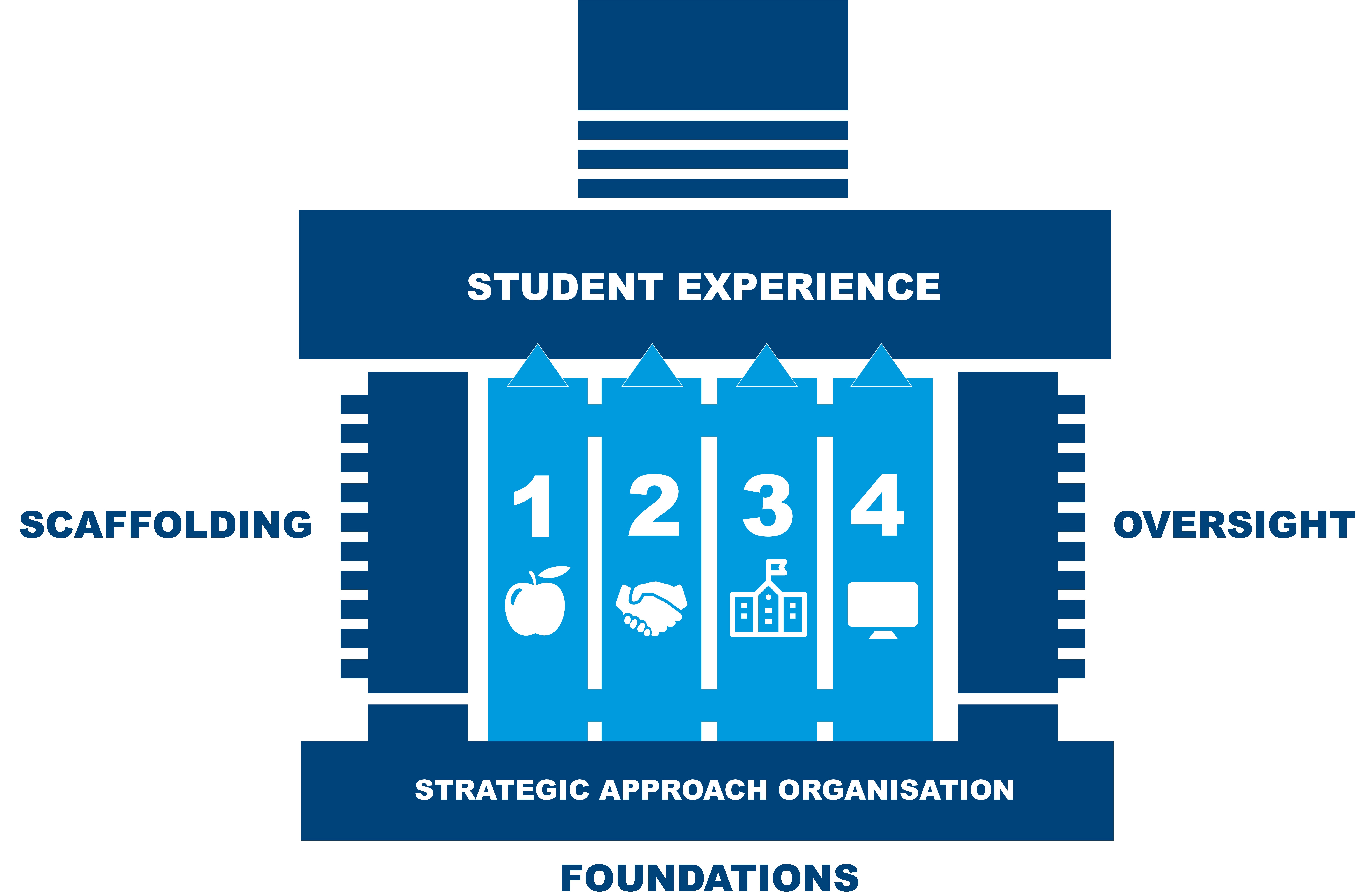 Implementation
The University for All initiative is a long-term change programme which is currently being implemented over a number of years.
Academic/Administrative leaders have overarching responsibility for the delivery of the initiative in their own College or Unit in UCD. The initiative is coordinated locally by our Widening Participation Representatives along with other key individuals including the VP for Teaching & Learning, VP for EDI and others as identified locally.
The structure of University for All activities focus on the four institutional pillars, as well as the foundation and scaffolding components, to develop a whole-institution approach to mainstreaming and inclusion:
Teaching & Learning, Programme & Curriculum Design

Student Supports & Services

Physical Campus & the Built Environment

IT Services & Infrastructure
The first step in the implementation process is a self-assessment workshop which may include:
An overview of Widening Participation Data for your area including admissions, participation, progression, outward mobility, completion and graduate outcomes.

A student panel of UCD Access Leaders who will share their experience of inclusion in your area

Universal Design for Learning/Inclusive Practice workshop

Self-assessment group exercise based on our Toolkit for Inclusive Higher Education Institutions which includes:

Gathering of examples of good practice

Identifying of areas that need to be addressed

Developing of Action Plan
Your Widening Participation Representative along with their colleagues and the University for All project team will review the proposed Action Plan and submit this to your College Principal/Director for approval.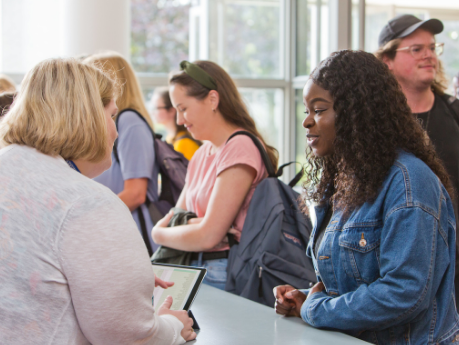 Objectives
University for All's Objectives
In line with our UCD Strategy 2020-2024: Rising to the Future we are implementing University for All in order meet:
Core Objective 2
Provide an inclusive educational experience that defines international best practice and prepares our graduates to thrive in present and future societies.
Core Objective 4
Attract, retain and develop an excellent and diverse cohort of students, faculty and staff.
University for All provides a framework for all of our colleagues in UCD to achieve these core objectives. While building on the good practice in UCD we wish to celebrate and showcase the numerous successes already achieved across the university. Most importantly, we are working to support projects which aim to increase inclusion in our policies, strategies and across the four pillars of the higher education experience of students: teaching & learning, student supports, the built environment and the technological infrastructure.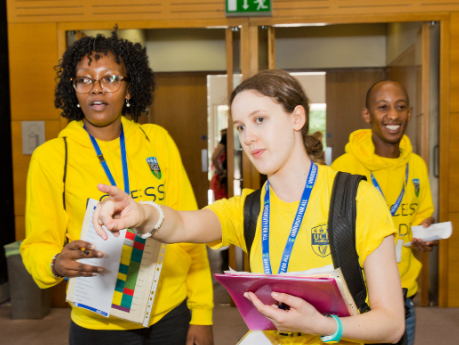 Guiding Principles
University for All Guiding Principles
1. Mainstreaming Inclusion is the job of the entire University community and is the responsibility of all.
2. Everyone has the right to equal participation and engagement in Higher Education.
3. Our student body entering, participating in and completing higher education must reflect the diversity of the global population.
4. Widening Participation means ensuring all students can access Higher Education and that they have an equal opportunity to progress and succeed within and beyond University.
5. To achieve University for All we must engage with everyone—students, faculty, practitioners, community partners, educators, researchers and policymakers.
6. Our University believes that excellence is achieved through diversity.