UCD Lyons Farm
UCD Lyons Farm is the teaching and research facility operated by University College Dublin outside Newcastle, Co Kildare, about 30 kilometres west of the main UCD Campus at Belfield. The farm, which is part of the original Lyons Estate, was purchased by UCD in 1963 and consists of approximately 220 hectares.

UCD Lyons Farm operates under the auspices of the UCD College of Health and Agricultural Sciences and is an important resource for the School of Veterinary Medicine and the School of Agriculture & Food Science.

The farm operates mixed enterprises, supporting teaching and research in the areas of beef, crops, dairy, equine, sheep and pigs. The facilities are used by undergraduate and postgraduate students and staff, as well as for Continuous Professional Development with graduates and agri-food professionals.
Please see the UCD Lyons Farm website for further information.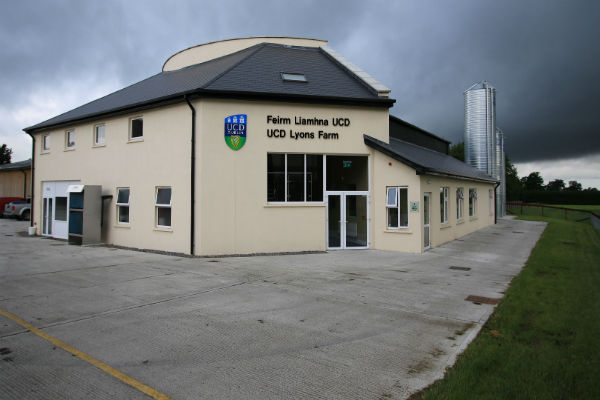 UCD Lyons Dairy Research and Education Facility
The UCD Lyons Dairy Education and Research Facility is an exciting €2.3m partnership between academia and industry; this world class, industry-led research centre will investigate innovative models of milk production and make an important contribution to developing and educating leaders for the Irish Dairy sector.
The UCD Lyons Dairy Research and Education Facility supports the development of dairy products and services and provides a showcase for the very best of Irish dairy technology.