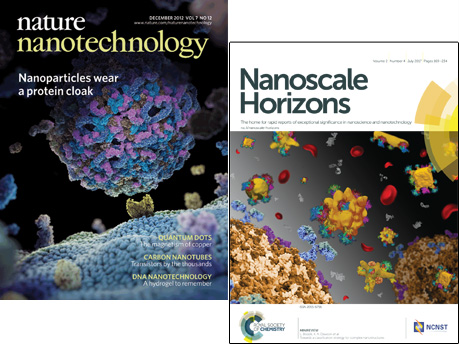 The Centre for BioNano Interactions (CBNI) is a leading research centre dedicated to advancing the knowledge and application of nanoscale structures that interact with living systems and is pioneering many of the new techniques and approaches in the arena.
CBNI aims to obtain a mechanistic understanding of the interactions between nanostructures and living systems through its state-of-the-art facilities in nanoparticle synthesis and physicochemical characterisation, proteomics, protein synthesis, purification and labelling, genomics, live cell imaging, molecular and cell biology. The Centre brings together the expertise of physical and biophysical scientists, material scientists, chemists, physicists, molecular biologists, and cell biologists to unravel the principles of nanomaterial behaviour in biological environments.
CBNI has strong links and collaborations with academic institutions, industry, and regulatory bodies worldwide and combines research excellence with genuine potential for innovation with the ultimate aim to benefit the society.