Professor Kenneth A. Dawson - Director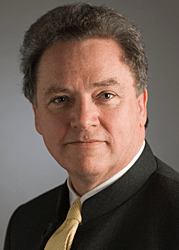 ‌Prof Kenneth Dawson is Director of the Centre for BioNano Interactions (CBNI) and Chair of Physical Chemistry at University College Dublin, Chairman of the National BioNanoscience Action, and coordinator of the European Infrastructure in the arena. He has experience in the management of large-scale EU projects, including multi-sectoral cross-disciplinary research projects and other international programs. He has received several international prizes, including the 2007 Cozzarelli prize from the National Academy of Sciences USA, as well as IBM, Packard, Canon, Sloan and Dreyfus prizes.
Prof. Dawson's professional roles include representing Ireland on various international bodies, including the OECD and ISO working groups on standards for Nanotechnology. He has been an advisor on nanoscience matters in the EU New Risk Committee of the European Commission, as well as the Advisory Group of the European Medicines Agency.
Show/hide contentOpenClose All