Prof Kenneth A. Dawson
Prof Dawson is recognized as a leading thinker on the principles governing the interactions of nanoscale entities with living organisms, and implications for bionanoscience. He is the founder of the modern conception of the 'protein (biomolecular) corona' responsible for the biological identity of engineered nanoparticles.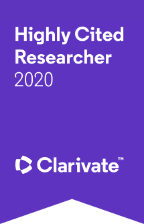 Prof Dawson has several years of experience of leading international research teams at the interface between materials and biology, including one of the first publications applying transcriptomics to materials (PNAS, 2003, 100, 6331). His work focuses on understanding the "biomolecular corona" that surrounds nanoparticles in the biological milieu, and how the corona mediates nanoparticle interactions with living systems. The long-term goal of his research is to unravel the mechanisms underlying these interactions and to develop novel ways of using the nanoscale in precision diagnostics and therapeutics.
UCD Research Profile | ORCID: 0000-0002-0568-6588 | ResearcherID: L-2540-2016
---

Dr Yan Yan
Dr Yan is an awardee of Science Foundation Ireland Starting Investigator Research Grant. She received her PhD in Biochemistry and Molecular Biology from Peking University and worked as a research fellow at the University of Melbourne before joining CBNI in 2015. Dr Yan has had extensive training and research experience in fields of cell biology, immunology, nanomaterials, and drug delivery.
Dr Yan`s research focuses on understanding how immune cells integrate signals at the nanoscale, with a particular interest in nanoparticle-innate immunity interactions. Specifically, her group is studying how innate immune cells recognize and process nanoparticles, leading up to induction of cellular immunity, and also, investigating how and to what extent such interactions can be used to develop interventions at the nanoscale for immunotherapy purposes.
UCD Research Profile | ORCID: 0000-0003-2938-4063 | ResearcherID: A-3720-2009
Centre for BioNano Interactions (CBNI)
School of Chemistry and Chemical Biology, University College Dublin (UCD), Belfield, Dublin 4, D04 N2E5, Ireland. T:
+353 1 716 2293
| E:
info@cbni.eu
|
Location Map
Monday - Friday | 09.00-17.30 Ireland and UK | 10.30-18.30 CET | 00.30-08.30 PST | 17.00-01.30 Japan | 01.00-09.30 PDT