Prof. David Brayden appointed to Ireland's first National Research Ethics Committees
Professor David Brayden has been appointed to Ireland's first National Research Ethics Committees in the areas of Clinical Trials of Investigational Medicinal Products (NREC-CT) by Minister for Health, Stephen Donnelly.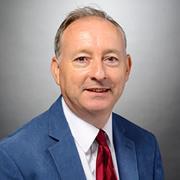 Conway Fellow, Professor David Brayden is a Full Professor of Advanced Drug Delivery in UCD School of Veterinary Medicine and Co-Director of CÚRAM. He has established a critical mass of drug delivery expertise in Ireland and led the SFI Irish Drug Delivery network from 2008-2013. His major research interests are in oral, buccal, and intra-articular peptide delivery using permeation enhancers, nanotechnology, and drug-device combinations.
"I'm honoured to be appointed to the NREC, it's a wonderful opportunity to contribute to and support Irish health research and have a role to play in ensuing that the interests Irish patients and contributors to clinical trials are protected. Ireland is a global hub for MedTech R&D and it's vital that we have a strong clear ethical framework in place to support further growth" he said.
The new NRECs announced this week will address the important area of clinical trials of medicinal products for human use and clinical investigations of medical devices.
These committees will be responsible for reviewing the ethics underpinning research proposals in these important areas of health research, with the aim of providing single national ethics opinions that are respected nationally. As such, the NRECs will play a key role in protecting the safety, dignity and well-being of health research participants in Ireland.
Minister for Health, Stephen Donnelly appointed 18 members to each of the three NRECs – two in clinical trials and one in medical devices. The members appointed represent a diverse range of professional backgrounds and life experience, reflecting the importance of having national decisions on the ethics underpinning health research informed by the full range of skills, experience and perspectives reflective of Irish society.
Commenting on the appointments, Head of the National Office for Research Ethics Committees, Dr Jennifer Ralph James remarks:
"The launch of these NRECs heralds a new chapter for Irish health research, and supporting the newly appointed members in their important work is integral to the mission of the National Office."
The establishment of these NRECs comes at an important juncture, as Ireland will soon be required to meet new obligations under two upcoming EU Regulations: the EU Clinical Trials Regulation and the EU Medical Device Regulation.
The new Committees are expected to deliver value for the Irish research ethics system as a whole, by streamlining the process of ethics review in the areas under their remit. By strengthening the infrastructure for health research in this way, the NRECs' work can increase Ireland's capability to carry out world-class research, and improve access to innovative medicines and services for Irish patients.
Ireland's first NREC was established in March 2020 as part of the national coordinated response to COVID-19.
Read more on the National Office for Research Ethics Committees website