Health Sciences Library
Useful Links
Interactive Floor Plans
Health Sciences Library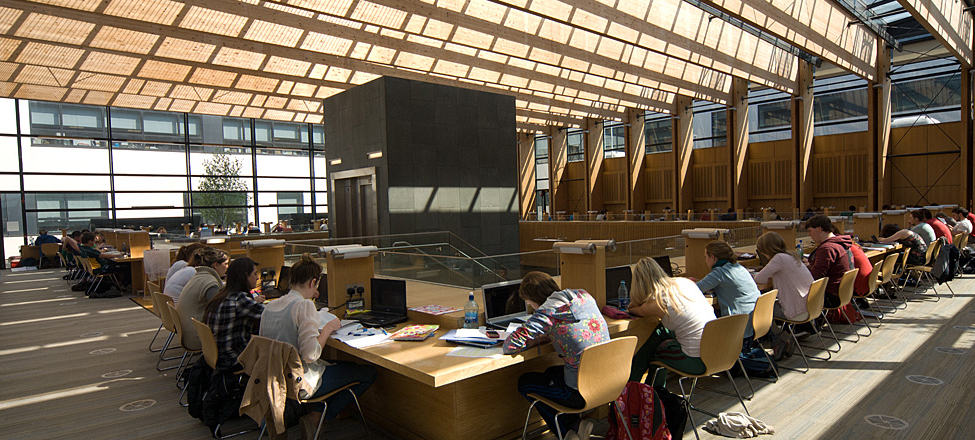 Diagnostic imaging, health and safety, medicine, nursing, physiotherapy and performance science, public health and population science, sports and exercise science, history of medicine and nursing
This library holds:
A comprehensive collection of resources – including databases, books, journals and audio/visual materials.
Group study rooms and a computer laboratory.
A dedicated Information Skills Training Room for all library-related training sessions.
A Health and Wellbeing Collection
Free laptop loans using your UCARD
The Health Sciences Library has an automated access system. A valid UCD student/staff card to needed to enter. If you do not have a valid UCD student/staff card, please phone +353 (0)1 716 6588.
Contact Details
UCD Library
Health Sciences Centre
University College Dublin
Belfield
Dublin 4
phone: +353 (0)1 716 6588
fax: +353 (0)1 716 6451
email: hsl@ucd.ie