Veterinary Medicine Library
Useful Links
Interactive Floor Plans
Veterinary Medicine Library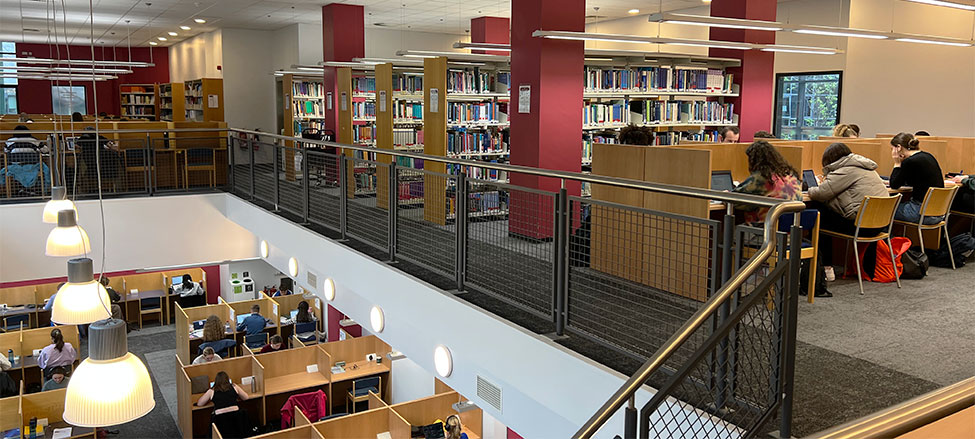 The Veterinary Medicine Library is situated within the Veterinary Sciences Centre on the Belfield Campus.
This library, the only academic veterinary medicine library in the Republic of Ireland, holds an extensive collection of databases, books, journals and audio/visual materials.
It supports the teaching and research activities of the Veterinary Medicine and Veterinary Nursing Programmes in UCD. Members of the Irish veterinary profession are also welcome to use the Veterinary Medicine Library and its resources.
Contact Details
Veterinary Medicine Library
University College Dublin
Belfield
Dublin 4
phone: + 353 (0)1 716 6208
fax: +353 (0)1 716 6267
email