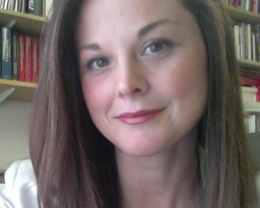 Dr Dr Anne Hyland, Lecturer in Music Theory and Analysis, University of Manchester
Degrees taken: BA (Music & Modern Irish), BMUS and MMUS
Anne remembers her time at the erstwhile 'Department of Music', UCD as a stimulating and challenging period, punctuated by fond memories of an MMus fieldtrip to Prague and Prof. White's legendary parties. During her five years at UCD (1999–2004), Anne undertook undergraduate and postgraduate degrees, and was inspired by the thriving academic environment – and by her mentor, Prof. Julian Horton – to pursue doctoral research after graduating. The award of a National University of Ireland Travelling Studentship enabled Anne to take up her place at King's College, University of Cambridge, where she completed her doctorate (2010) while singing in King's Voicesand competing on behalf of King's College Running Club. Anne has since lectured at Trinity College, Dublin, Royal Holloway, University of London, and is currently lecturer in music theory and analysis at the University of Manchester, where she enjoys the city's vibrant musical scene and the scenic beauty of its environs.
Anne's research focuses on the analysis of nineteenth-century music, and she is especially interested in the use of form in Franz Schubert's chamber music. She was delighted to be invited to the School of Music in 2011 to deliver one of the seminars in the Analysis and Composition Series, and remains in touch with many of the School's members through her position on the Council of the Society for Musicology in Ireland. Her research has appeared in Music Analysis, the Encyclopaedia of Music in Ireland, Irish Musical Studies, Eighteenth-Century Music, and Music Theory Spectrum; she also has chapters in two Schubert-specific volumes with CUP and OUP. Further information can be found at: https://manchester.academia.edu/AnneMargaretHyland.
‌