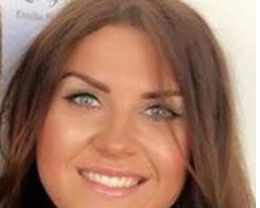 An accomplished pianist with a passion for music and languages, Emilia started her music career at the age of 5 and has since accumulated a strong portfolio of performances and music awards. After receiving a scholarship from the UCD Philharmonic Orchestra in 2010, she spent the next three years of her Bachelor's degree under the tutelage of Dr. Ciarán Crilly, majoring in both Music and English. Following a Bachelor of Arts degree, Emilia completed a Master's programme in Modernity, Culture and Literature.
After finishing her studies, Emilia decided to pursue the true passion of her life - music, deciding to share her knowledge with the younger generation of talents, opening the Eden School of Music and Languages. Over the years, the school grew and now it unites 15 teachers and a lot of wonderful pupils who have received multiple RIAM distinctions and compete in events such as Newpark Music Festival and Piano Academy. The school has been featured in several documentaries (for DIT, RTÉ) and a movie (Ken Wardrop's Making the Grade, 2018).
Emilia's future plans include two book publications in July 2018 (Pooky Plays Piano and Pooky Plays More Piano) - books for piano beginners, offering a simplified approach towards taking your first steps as a piano player. The books are filled with fun songs, mostly performed in a duet with the teacher, and will help foster a positive relationship between the teacher and the pupil, allowing the pupil to take control of the learning process from the very beginning.
What's next? For the Eden School of Music and Languages, the next step will be further expansion to the languages area, offering courses in multiple languages for beginners and more experienced users. As for Emilia, the plan is to publish another book with a collection of classical contemporary pieces compatible with Leaving Cert level as well as college entrance exams.