Project to improve youth mental health literacy of parents wins 2022 UCD Research Impact Case Study Award
Posted 24 January 2023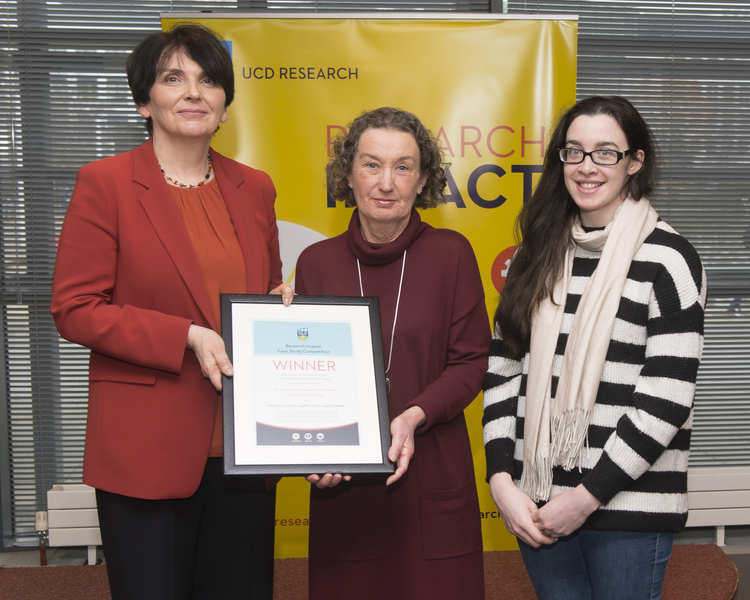 A project helping parents with practical information and advice to support youth mental health has won the 2022 UCD Research Impact Case Study Award.
This year's winner 'Helping parents support youth mental health' was led by Professor Eilis Hennessy with Aine French and Dr Daráine Murphy, from UCD School of Psychology.
The research studied parents' experiences of supporting youth with mental health difficulties, and the information they require.
Based on this, the team ran a series of evidence-based webinars that led to the develop of free online resources that helped increased the mental health literacy of thousands of parents and carers across the country, meaning that vulnerable adolescents are now more likely to get the right help at the right time.
An output of one of the team's studies was a blueprint document for providing resources to parents of adolescents who self-harm. This directly resulted in the HSE issuing a call for proposals to develop a resource for parents/carers of adolescents who self-harm.
"As Chair of the panel, it has been exciting to learn more about the many ways that UCD's researchers are changing the world," said Professor Orla Feely, UCD Vice-President for Research, Innovation and Impact.
"This year's finalists are helping to improve health and well-being, protect the environment, address the climate crisis, influence policy, stimulate economic growth, enrich people's lives, and inspire the next generation.
"I would like to congratulate them on this achievement, and thank them for their commitment to ensuring that people benefit from their research."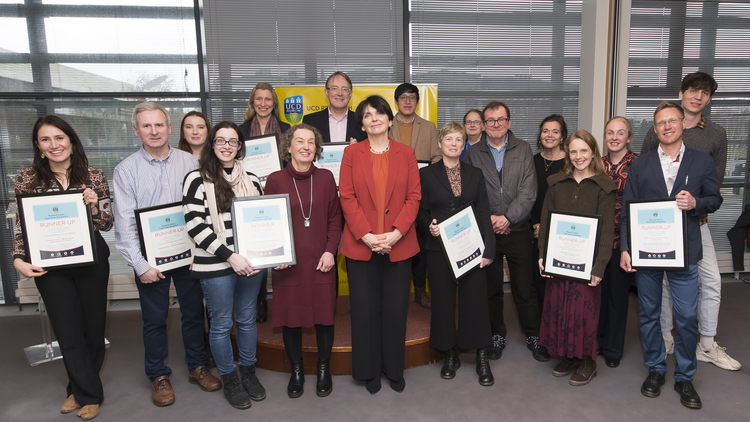 The ten runner-up case studies in the 2022 competition were:
The annual UCD Research Impact Competition encourages researchers of all disciplines to write a case study that tells the story of how their work has made a positive difference.
Professor Feely added: "I encourage UCD researchers to apply for the 2023 Research Impact Competition launching this Spring. It is a fantastic way to highlight how their work is making a positive difference to people's lives. To help you reflect on your research impact, we encourage you to visit the UCD Impact Toolkit."
By: David Kearns, Digital Journalist / Media Officer, UCD University Relations
To contact the UCD news team, email: newsdesk@ucd.ie