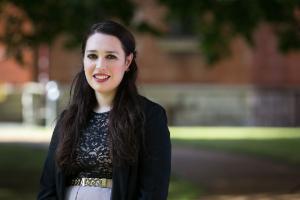 Emma Mescall | Operations Group Administrator
Emma has been working closely with the USM team in her representation of the UCD Operations Group since July 2020 & the extended Agile team since July 2021. She has held numerous roles across UCD since joining in November 2012. Emma has a MSc in Project Management from the Michael Smurfit Graduate School of Business. She has worked previously in several other third level institutions in Ireland since 2010, with international expertise at the heart of her early career. Most recently she has pivoted towards project staff facing roles for programme development, consulting, event management, technology implementation and advanced communications. It is hoped that her diverse representation on several groups & collaboration with teams will prove valuable in terms of the transformation of service delivery and operations, with a people centred focus for the future for UCD.
If you have queries as to any of the above please email Operationsgroup@ucd.ie or personally email emma.mescall@ucd.ie
You can also now reach out on Google Chat for a prompt response, to book a consulation session or to share your ideas for change with the team.