Agile's home in Ardmore Annex has been designed to create flexible, fun, and innovative workspaces. The collaborative working spaces and writable walls encourage innovative thinking and creativity.
Fostering collaboration and creativity is at the heart of Agile's spaces. Our space aims to take away some of the constraints on how people work together; it invites new ways of looking at challenges and new ways of collaborating.
Colleagues working under the broad SI6 ("agility and effectiveness") strategic umbrella are free to use our workspaces. Contact us if you would like to know more.
The core collaboration area is our Work Smarter Spaces (Alpha and Beta – we went for the Greek just to be different). Alpha and Beta can be used as one large space, or can be split into two smaller areas, depending on how our visitors would like to use it.
Moving away from static room use and flipcharts, Alpha and Beta invite creativity by offering writable walls that wrap around the rooms – even the partition has a writable surface, making it easy to capture your group's insights as they develop.
You can also make use of the wider Agile space, where writable walls and surfaces are ample.
The Bench: a staple to any community focussed space - a place to use your laptop.
The Nook: a low-tech meeting spot for two.
The Breakout Area: for informal collaborations and meetings.
Work Smarter Space Delta: a slightly more formal setting with a meeting table for smaller groups.
The kitchen: the heart of any home, our guests are always welcome to tea or coffee when using the spaces.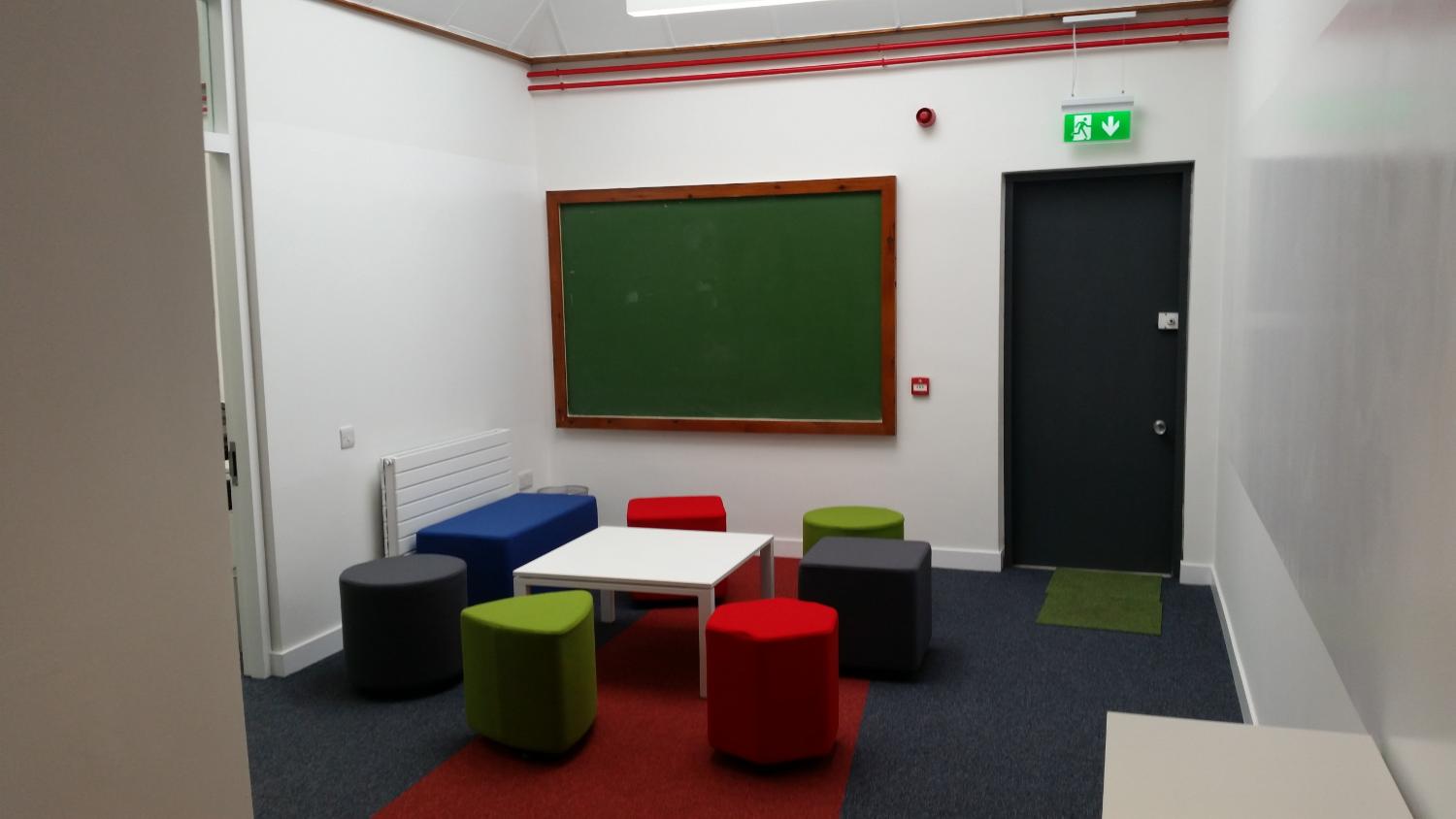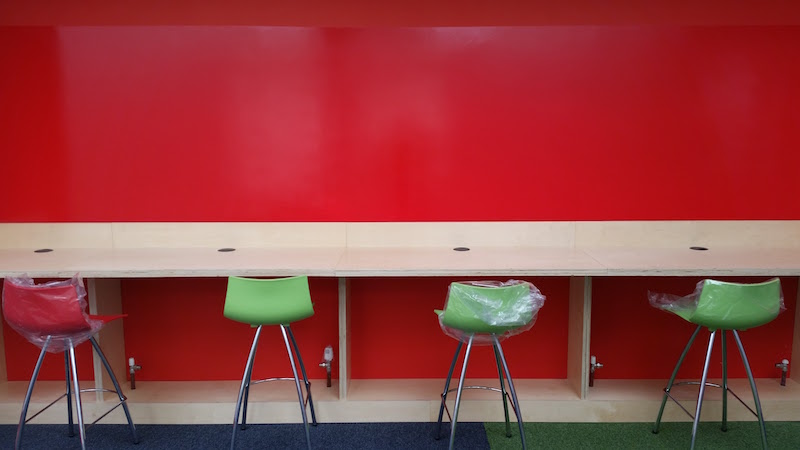 The architect for the Agile space was Ciaran Ferrie Architects. Further details of the project can be found here.