Michael Sinnott - Director of Agile
With an academic background in Engineering, Michael brought consulting experience in the private sector to a systems analyst role in IT Services' Management Services Unit in 2004, moving to a director role in UCD Registry in 2006. Adding a number of additional areas to his portfolio in 2008, Michael spent seven years as the Director of Administrative Services in UCD Registry, holding responsibility for, amongst other areas, student records, fees and grants, curriculum management, and student supports. As someone with a track record of significant change and continuous improvement, the insights engendered by this broad experience of University operations naturally led to the role Director of Agile. Michael gained his Lean Six Sigma Green Belt through working with UCD HR on a review of their recruitment process, mentors Green Belt projects, develops and provides training and workshops, works with units on planning and strategy, and continues to evolve UCD Agile's offering in response to UCD's evolving needs.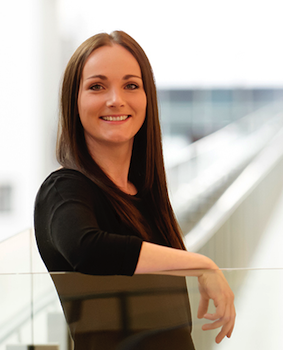 Olga Murdoch - Deputy Director
Having first joined UCD as an undergraduate student in 2004, Olga has worn many hats throughout her years in UCD. Graduating with a PhD in Computer Science in 2015, Olga's academic career included research internships, mentoring students, lecturing, and finally data science consultancy. Her keen interest in all things educational and technological led Olga to the role of Project Manager for the development and launch of the UCD Online offering. This role cemented Olga's passion for making the University a better place for all to work, to learn and to research. As Agile Lead and a certified Green Belt, Olga brings significant Lean Six Sigma experience to bear on her role in managing projects, mentoring project leads and the development and delivery of Agile's evolving offering.
Donna Carroll - Agile Coordinator
Donna joined the UCD Student Health Service as an administrator in 2019 where she undertook Agile training and became interested in the tools the Agile unit had to offer. After a brief stint away, she returns to us to take up the role of Agile Coordinator. This combines her experience of operations, facilitation and arts programme management with her love of innovation, public engagement and effective implimentation.
Before joining UCD, Donna worked in the Arts Sector for over 12 years, delivering award winning independent arts projects, Culture Night and Arts Office programmes as well as artist supports and grant information for the Arts Council of Ireland.