Research
Research is an immensely important academic activity right across University College Dublin. At the College of Social Sciences and Law we actively strive to ensure that social science research is not only innovative but also produces real and tangible societal impact. The central strategic priority area to which much of the activity at the College of Social Sciences and Law relates is Culture, Economy and Society.
Academic staff publish in leading journals in their field discipline as well as in interdisciplinary areas.
In recent years, full-time and post-doctoral researchers at the College have received prestigious funding and research grants from the Irish Research Council (IRC), the Royal Irish Academy (RIA) and the Environmental Protection Agency (EPA). The College has also successfully won European Union (EU) research funding awards from the European Research Council, the European Commission and the Horizon Research Programme.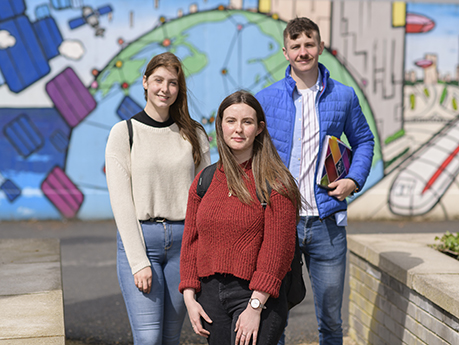 Innovation
As a society, collectively we often witness or experience local, national or global issues which either directly or indirectly impact and influence our lives. Given the complexity and interdependent nature of socio-economic problems and concerns, it is important that social science research is innovative and ground-breaking. Through dedicated research and analysis creative and forward-thinking public policy solutions can be achieved for local, national and international challenges.
At the College, social science researchers and innovative research activities are supported and promoted by research funding schemes, research case study competitions and research seminars. Supporting our excellent researchers is paramount given the ever-growing requirement for truly innovative social science and law research in our increasingly globalised and challenging world.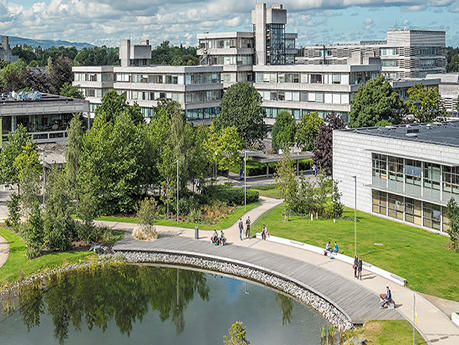 Impact
Through linkages with non-governmental organisations, and partnerships with a wide range of universities nationally and internationally, including in developing countries, the impact of our researcher's work is significant. Success in the University's Research Impact Competition highlights the superb research undertaken at the UCD College of Social Sciences and Law.
UCD College of Social Sciences and Law
UCD College of Social Sciences and Law University College Dublin Belfield, Dublin 4, Ireland. T:
+353 1 716 7777