Leading Female Professors shaping the research landscape and informing policy
Leading Female Professors Shaping The Research Landscape and Informing Policy
Professor Kalpana Shankar - UCD School of Information & Communication Studies
Kalpana Shankar is a Professor of Information and Communication Studies at University College Dublin. She joined the School of Information and Communication Studies in 2011 from Indiana University-Bloomington's School of Informatics and Computing. Her research and teaching focus on research and scholarly infrastructures, data management and sharing, peer review, and data repositories. She has been a Principal Investigator on projects funded by Science Foundation Ireland, the Irish Research Council, the Alfred P. Sloan Foundation, and the US National Science Foundation studying these and other topics.
Her research broadly examines how data and documentation practices and systems reflect and shape the larger society, culture, and institutions where they are enacted. Drawing on perspectives from information studies and Science, Technology, and Society (STS), she is particularly interested in what is often called "research on research". Current research projects focus on the sustainability and longevity of data archives (2015-2018) and peer review at Science Foundation Ireland (2018-2022).
Kalpana is also co-director with Professor Eugenia Siapera of the UCD Centre for Digital Policy.
Professor Maria Baghramian - UCD School of Philosophy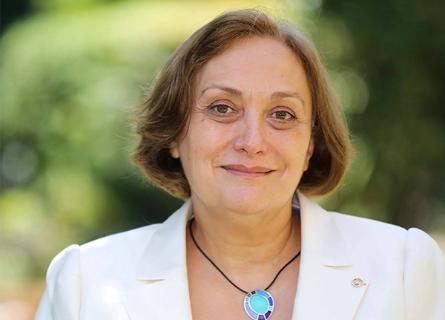 Professor Baghramian's main research areas are Philosophy of Language, Contemporary American Philosophy (Putnam, Davidson, Rorty and Quine), Relativism, Topics in Cognitive Science; and her publications primarily focus on the topic of intractable disagreements in beliefs and values and on Neo-Pragmatism. She was, with the astrophysicist Luke Drury, the Principal Investigator of a research project on peer expert disagreement "When Experts Disagree" (WEXD), funded by the Irish Research Council. Currently, she is the coordinator and project leader of PERITIA - Policy, Expertise and Trust in Action - a Horizon 2020 multi-disciplinary research project funding of 3 million euro from the European Commission. In the European arena, she has been an active member of three working groups on topics of truth, trust and science with the All-European Academies (ALLEA) and its science and policy mechanism SAPEA. Internationally, she is a member of the steering committee of the International Federation of Philosophical Societies, a member of the Programme Committee of the 2024 World Congress, and a member of the International Cooperation Committee of the American Philosophical Association. She was the founder and chairperson of the Society for Women in Philosophy, Ireland (SWIP–I). Maria has over two hundred publications including many high-impact academic journal articles and 12 authored and edited books. She is a member of the research project SciDem (Science and Democracy) funded by University of Oslo 2023-2026. Current memberships include the Royal Irish Academy (2010), L'Institut International de Philosophie (October 2021) and the Academia Europaea (May 2022). Professor Baghramian is one of two academics to be Highly Commended at the 2022 Irish Research Council Researcher of the Year Awards.
Professor Imelda Maher - UCD Sutherland School of Law
RELATIONSHIP BETWEEN LAW & GOVERNANCE: EU & Irish context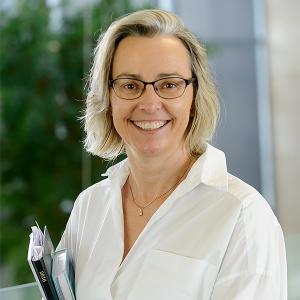 Professor Imelda Maher, MRIA is the Sutherland Full Professor of European Law at the UCD Sutherland School of Law and the newly appointed Director of the UCD Dublin European Institute. Her work is at the intersection of law and governance in the EU, including through a competition law lens where she has explored the emergence of agency networks in the competition sphere. She has published in law and political science journals – the latter in particular part a result of her long standing collaboration with Professor Dermot Hodson. Law being jurisdictionally specific Prof Maher regularly engages in research on Irish law, most recently in a series of papers with a number of co-authors (Rónán Riordan, Neža Šubic and Barry Rodger) exploring how EU law has been implemented in Irish courts between 2010-2020. This also led to the publication of a database. And in response to Brexit, she published a series of papers on the Common Travel Area as well as appearing before Oireachtas Select Committees.
Her most recent monograph is on the complexity of treaty ratification in the Member States of the EU (with Dermot Hodson), and she is currently working on a monograph on international competition law (with Marek Martyniszyn). In 2022, having completed her stint as Dean and Head of School, she was the Senior Emile Noel Global Fellow at New York University School of Law. It is here that she commenced her work on her new long term project, Law and Hope and she currently coordinates a module on Hope with a strongly interdisciplinary teaching team stretching from Art History to Veterinary Science.
She has held a number of scholarly posts including being the first Irish woman to become President of the Society of Legal Scholars of the UK and Ireland (2016-2017), the largest scholarly society of common law lawyers in Europe. She was elected a Member of the Royal Irish Academy in 2011, and was Secretary for Polite Literature and Antiquities for the Humanities and Social Sciences from 2014-2018 and served on the Board of the Irish Humanities Alliance from 2015-2018. Prof Maher was general editor of Legal Studies (2012-2017), is a member of the editorial advisory board of The Irish Yearbook of International Law, European Law Open and the European Law Review. She also serves on the Advisory Board of the Cambridge Centre for European Legal Studies. She was elected an Honorary Bencher of Middle Temple London in 2019 and is a founding member of the European Law Institute, Vienna.
Professor Michelle Norris - Director of Geary Institute
HOUSING POLICY & URBAN REGENERATION: A National Debate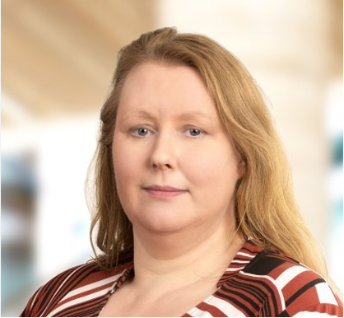 Current Director of the Geary Institute and Professor of Social Policy, Michelle Norris's research focuses on housing policy and urban regeneration, particularly on: - the management and financing of social housing - the regeneration of social housing estates and inner urban areas - comparative analysis of housing provision in Europe - the history and socio-economic implications of Irish housing policy and its relationship with the welfare state. She has strong links with policy makers in Ireland and internationally. In 2011 and again in 2016 she was appointed by an Taoiseach as an independent member of the National Economic and Social Council (NESC) which advises the Irish government on economic, environmental and social policy. In 2012 and again in 2017 she was appointed by the Minister for Housing as chair of the Housing Finance Agency (hfa.ie). In 2018 and 2022 she was appointed by the Minister for Housing to the board of the Land Development Agency. More recently in 2020, she was appointed as an expert advisor to the Housing 2030 project which is funded by the United Nations Economic Commission for Europe, UN Habitat, Housing Europe and the governments of 56 countries. It aims to improve the capacity of national and local governments to formulate policies that improve housing affordability and sustainability (https://www.housing2030.org/).
Professor Dympna Devine - UCD School of Education
CHILDREN'S EVERYDAY LIVES: Shaping lives of future generations.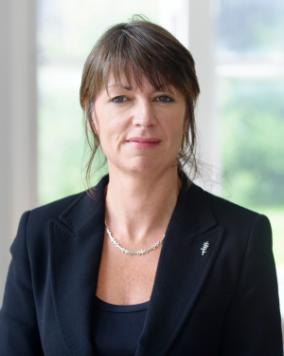 Dympna Devine is a Full Professor of Education in UCD School of Education and Vice Principal for Research, Innovation, and Impact in UCD College of Social Sciences and Law. Her specialist field is sociology, researching at the intersection of sociologies of education and sociologies of childhood, and the impact of education in society. Current research includes leading two large-scale mixed methods longitudinal studies exploring children's schooling experiences here in Ireland (Children's School Lives www.cslstudy.ie) and in Sierra Leone (the Safe Learning Study; www.safelearning.ie). Both studies build on long-standing research into children's everyday lives, focusing on their voices, rights, identities and equalities across home and school. This has included comparative international funded research by the EU, in addition to national studies funded by the Irish State, Irish Research Council and Non-Government Organisations, with over €5 million generated in research grant income. An additional current project, funded by the Norwegian Research Council, examines inter-generational learning and sustainability across coastal communities in five countries. A former Fulbright scholar and Marie Curie Fellow, Dympna has published widely in the areas of migrant children in education, children's rights and citizenship, pedagogies and school cultures for social justice and equality. She was a Ministerial nominee to the National Children's Advisory Council and is an elected member of UCD Governing Authority.
Professor Kath Browne- UCD School of Geography
BEYOND OPPOSTION: Impact of legislative changes to sexual and gender equalities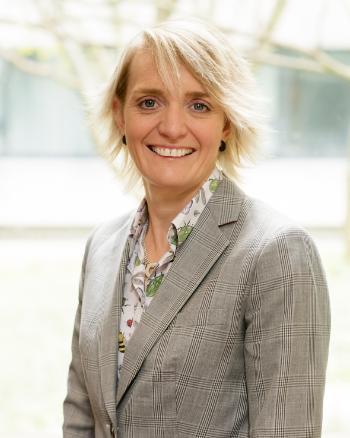 Kath Browne is a Geography Professor at University College Dublin. Her research interests lie in Social and Cultural Geographies, and particular people's spatial experiences of sexualities and genders. She has worked with those marginalised because of their sexual and gender identities, exploring how lives can be ameliorated in ways that take place seriously. Professor Browne's work has focused on the impact of legislative changes to sexual and gender equalities in the 21st Century, where she seeks to use research to make a difference to people's lives. She develops innovative insights into contemporary experiences of power relations as they are created through everyday spaces, particularly around gender and sexualities. She has also worked on those who are opposed to sexual and gender equalities, with Catherine Nash and Andrew Gorman-Murray, developing the concept of heteroactivism. She currently leads the Beyond Opposition research, an ERC consolidator project that seeks to investigate the experiences of people who do not support some or all of the changes to sexual and gender equalities in the 21st century and explore new ways of engaging difference, differently.
Professor Browne's academic career began at the Loughborough University where she read for a BSc in Geography, Sports Science and Physical Education (1998). She moved to the University of Sheffield attaining a MA in Social and Cultural Geographies (1999). She received a full bursary at the University of Gloucestershire and undertook research for her PhD on non-heterosexual women's everyday lives, which she completed in 2002. She joined the National University of Ireland, Maynooth before becoming a Lecturer at the University of Brighton in January 2003. She was made a professor in 2014 and moved to UCD to take up a role of full professor in School of Geography in 2019. She is currently a member of the RIA.
UCD College of Social Sciences and Law
UCD College of Social Sciences and Law University College Dublin Belfield, Dublin 4, Ireland. T:
+353 1 716 7777