FVE-MSD Scholarship for MVB Student Michael Smyth
Michael Smyth, a second year MVB student, has been awarded a Federation of Veterinarians of Europe (FVE) Scholarship; Michael is one of 36 awardees from across Europe, out of over 300 applicants.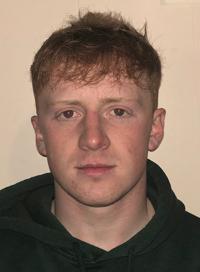 The awardees will each receive a scholarship of $5,000 (USD) to help them focus on and enhance their academic experience and early career. The Scholarship programme is a collaboration between FVE and MSD Animal Health with Dr. Hans-Guenther Dittrich, Sr. Vice President, Europe, Russia, North Africa, Middle East, MSD Animal Health noting that 'veterinarians are the foundation of animal health – from helping discover new and innovative ways to managing disease to diagnosing and treating the animals in their care.' The partnership between FVE and MSD Animal Health has provided scholarships for over 80 veterinary students in the last number of years, many of whom it is hoped, will become young leaders in the veterinary field.

Michael applied for the FVE & MSD Animal Health Scholarship Programme in the hope of travelling to Africa to volunteer on a Veterinary Externship, with a focus on wildlife rescue & rehabilitation. He sees this clinical sanctuary work as incredibly varied in comparison to a domestic animal clinic, and so the programme is perfect for those looking to gain a broad, real-world experience that spans many aspects of rehabilitation. The sanctuary Michael will travel to, 'Lilongwe,' is located in Malawi and is renowned throughout Africa. Prior to applying for the scholarship, Michael looked into many different sanctuaries and rehabilitation centres in Africa before settling on Lilongwe, as some had previously been linked to or are currently connected to canned hunting or training wild animals for the entertainment industry.
Michael is planning on carrying out this volunteer work in third year, as he hopes to use it as part of his Clinical EMS. He is particularly interested in pursuing a career in exotic animal / wildlife rescue and rehabilitation and feels that the work he carries out in Africa will really stand to him in the future, whilst providing him with a unique and invaluable experience at such an important time in his studies.
Contact the UCD School of Veterinary Medicine
UCD Veterinary Sciences Centre, University College Dublin, Belfield, Dublin 4, Ireland. T:
+353 1 716 6100
|
Location Map