Dublin Hospitals Cup Final - 4 March 2022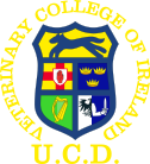 Huge congratulations to the UCD Veterinary Rugby Team who have qualified for the Dublin Hospitals Cup final for the first time in their history.
The UCD Veterinary Rugby team were admitted to compete in the Dublin Hospitals cup in 2011, negotiated under the guidance of our late friend and colleague Tommy McGeady. Since joining the Hospitals Cup, the Vets have competed each year, but always fell short of making it into the final.
Due to COVID, the competition this year was run over an extended period from October 2021 to March 2022. The Vets will take on UCD Mater Hospital in the final on Friday 4 March in Old Belvedere Rugby Football Club (Anglesey Road, Donnybrook) with kick-off at 8pm. We hope to see you there!
UCD Vet Rugby has been kindly sponsored by XLVets over the last number of years, many thanks to them for their support.
Contact the UCD School of Veterinary Medicine
UCD Veterinary Sciences Centre, University College Dublin, Belfield, Dublin 4, Ireland. T:
+353 1 716 6100
|
Location Map