Australasian Veterinary Boards Council and Veterinary Council of Ireland Sign Mutual Recognition Agreement

The Australasian Veterinary Boards Council (AVBC) and the Veterinary Council of Ireland (VCI) have signed a mutual recognition agreement (MRA) which allows veterinarians qualifying in Australasia and Ireland to move freely between each other's jurisdictions. The MRA means that AVBC member boards can recognise the Bachelor of Veterinary Medicine (MVB) from University College Dublin for the purpose of registration. Graduates from all eight Australasian veterinary schools are also now eligible to be registered by the VCI.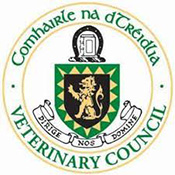 AVBC Chair, Peter Gibbs, said, 'We value the expertise of UCD graduates greatly and look forward to strengthening our bonds with the Veterinary Council of Ireland and the wider Irish veterinary profession in the years ahead.' Vivienne Duggan, VCI President and Associate Professor in the UCD School of Veterinary Medicine added, 'I am delighted to sign this Mutual Recognition Agreement with our AVBC Colleagues on behalf of the Veterinary Council of Ireland, enabling eligibility of veterinary medicine graduates from Australasia to come and work here in Ireland and creating routes of eligibility and access for our UCD veterinary medicine graduates to practise in Australasia.'
The agreement provides the opportunity for the AVBC and VCI to take part in regular accreditation visitations to each other's veterinary schools to ensure that they meet their respective accreditation criteria for veterinary education. Current practice will continue whereby the AVBC sends a representative to the UCD School of Veterinary Medicine; these visitations may be carried out in conjunction with other international accreditation bodies such as the American Veterinary Medical Association (AVMA).
Contact the UCD School of Veterinary Medicine
UCD Veterinary Sciences Centre, University College Dublin, Belfield, Dublin 4, Ireland. T:
+353 1 716 6100
|
Location Map