Dean's Lunchtime Clinical Club - 17 October 2017 - Aimee Hope
This week, Aimee Hope, Resident in Small Animal Internal Medicine, presented on 'A Case of Eosinophilic Gastroenteritis' and also spoke about the importance of the UCDVH Blood Donor Clinic to those working in the Small Animal side of the UCD Veterinary Hospital. The case Aimee spoke about was from earlier this year and involved Cleo, a 4 month old Yorkshire Terrier. Cleo arrived at the UCDVH with a decreased appetite, lethargy, vomiting, diarrhoea, anaemia (PCV 10%), possible melaena; a physical examination of Cleo was pretty unremarkable. Aimee detailed that they then focused on Cleo's anaemia and the gastrointestinal signs. In terms of investigations, a blood smear was completed which showed that Cleo had regenerative anaemia as opposed to non-regenerative anaemia; the team worked on narrowing down the differentials all the time. They then looked at the type of regenerative anaemia Cleo had - haemolysis or haemorrhage, with the former excluded after investigations. The latter could be as a result of parasites, enteropathies, hypoadrenocorticism, neoplasia, coagulopathies or drugs. Cleo's GI signs were then investigated to see whether the problem was extra-GI or GI. No extra-GI source of haemorrhage was identified, investigations excluded diseases outside the GI tract.

A gastrointestinal endoscopy was then carried out on Cleo. Aimee highlighted that there is an alternative to this in the form of a pill with a camera inside and that whilst this option was discussed, it was not deemed suitable due to the size of the pill and the fact that Cleo only weighed 1.4kgs. A biopsy found infiltrate of eosinophils into the lamina propria and the diagnosis that the team reached after their investigations were completed was eosinophilic gastroenteritis with gastric ulceration. Aimee advised that eosinophilic gastroenteritis is a subset of Irritable Bowel Disease and that it's not very common in dogs. It can also be difficult to control and is very aggressive.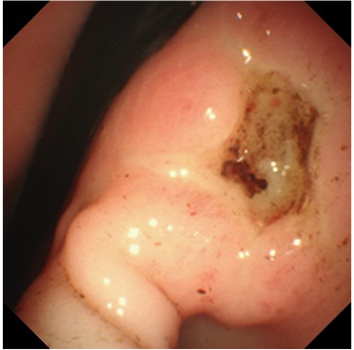 It was decided to treat Cleo with gastroprotectants, a hypoallergenic diet, antibiotic therapy, repeated courses of worming and immunosuppressive therapy; Cleo also needed three blood transfusions over the course of her treatment. The outcome for Cleo was very positive as she responded well to the treatments and required no further blood transfusions. She also gained 33% of body weight following on from her diagnosis and treatment.

Aimee outlined that the case highlighted the importance of the UCDVH Blood Donor Clinic and the donors that the Hospital relies on and works with. There are specific donor requirements in place around weight, age, overall health and a number of other areas, and these are necessary to make sure that the blood that's being taken is safe.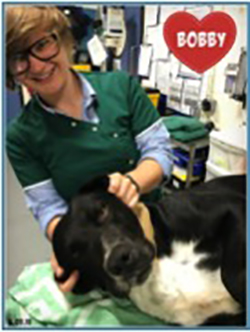 All animals are checked for suitability – haematology and biochemistry, FIV/FeLV for cats, blood typing, temperament check. Before joining the blood donor clinic, dogs and cats have a blood donor trial to make sure that they are suitable to work as donors. This is an important area for the UCDVH, and Aimee added that the team here couldn't do the work they do without our blood donors. For further information on the UCDVH Blood Donor Clinic see the UCDVH website: http://www.ucd.ie/vthweb/informationforowners/smallanimalowners/blooddonorclinic/
The session was wrapped up with questions regarding Cleo's treatment and also the severity of the case.
Contact the UCD School of Veterinary Medicine
UCD Veterinary Sciences Centre, University College Dublin, Belfield, Dublin 4, Ireland. T:
+353 1 716 6100
|
Location Map