UCD SBFE Professors named highly cited researchers by Thomson Reuters
UCD School of Biosystems and Food Engineering Professors named highly cited researchers by Thomson Reuters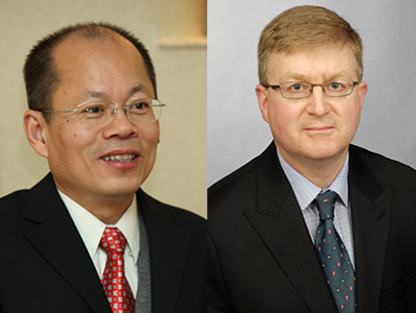 Left:
Prof. Da-Wen Sun. Right: Prof. Colm P O'Donnell.
UCD Professors Da-Wen Sun and Colm P O'Donnell, UCD School of Biosystems and Food Engineering, have been included in the 2016 Highly Cited Researchers list compiled by Thomson Reuters. Only those in the top 1% of citations by other researchers in science and social science made the list.
Full article available here.
Contact UCD School of Biosystems and Food Engineering
Room 303. Agriculture & Food Science Centre, University College Dublin, Belfield, Dublin 4, Ireland. T:
+353 1 716 7484
|
Location Map