We have a number of venues that can be booked for events; conferences etc.
Please see below for an overview of the venues we have on offer.
The Charles Institute - Building and Event Guide [pdf]
The Kevin Barry Gallery
(179.27 sq.m)
This open-space venue is home to the stunning Harry Clarke-created 'Kevin Barry Window'. This space can be used for research workshops (such as the Patient Voice in Research Series), presentation awards, receptions, symposiums, launches as well as Gala Dinner events.
It can be booked as a standalone venue or as a breakout/ catering space, depending on client requirements. It has a maximum capacity of 150 people standing, or 100 people for sit-down events. We have four large rectangle tables that can be used for catering/ as a buffet area. Round tables for sit-down events need to be arranged with an external company (we can provide a list of suppliers if required).

The Charles Seminar Room
(69.92 sq. m)
This seminar room is a popular venue for symposia, workshops, & seminars. The room which has an abundance of natural light, overlooks the UCD Bowl and has a current room capacity of up to 60. Its AV facilities include an Overhead Projector (OHP), built-in ceiling speakers, & desktop PC with HDMI /VGA connections provided. The room comes with a built-in video conference system (Polycom). There is also a whiteboard which spans the width of the room. The space can be divided into two rooms, via a built-in retractable room divider wall.
The Charles Institute Boardroom
(84.13 s.m)
Our spacious 3rd floor boardroom has a capacity of 24 people around the boardroom table. The room with its modern decor offers you panoramic views of surrounding areas including Dublin' Bay. There is also a small break-out space with additional seating at the back of the room. AV facilities include an Overhead Projector, desktop PC and suitable HDMI/VGA connections for a Laptop. There are also video conference facilities ( Polycom Video Conference Suite) included. Clients using this space can control the blinds using remote controlled wall switches. If you wish to order tea and coffees, there is a table at the back of room to facilitate this.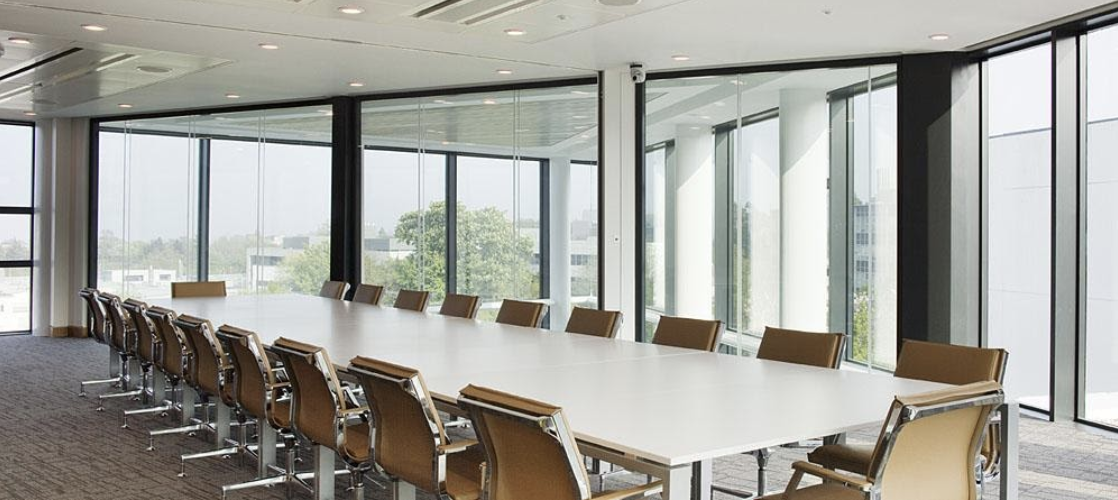 Charles Institute Atrium
In our spacious atrium on the ground floor, where guests will enter, we have a reception desk to the left as you walk in, which can be used for event setup, greeting area and as a registration desk. It also can incorporate a cloakroom area, with cloak rail available upon request. We can also provide a store room for storage of valuables if you should require this.
Catering
Catering can be arranged using UCD's preferred suppliers if needed. Or you can book separately using your own preferred supplier.
E-mail Charles@ucd.ie for more information.