EB Awareness Week 2018
Published: 28 October, 2018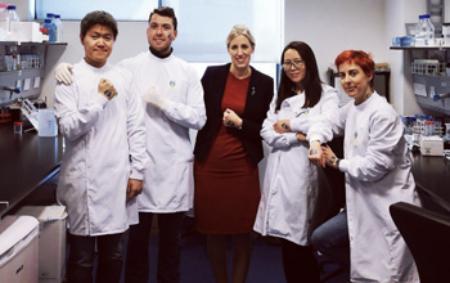 Our dedicated researchers in the @CharlesUCD releasing their butterflies for EB awareness week campaign SEE ME, NOT EB! @debraireland
Please text BUTTERFLY to 50300 to donate €4 to DEBRA Ireland or donate http://bit.ly/donatetoEB . #EBWeek #SeeMeNotEB
Prof Wenxin Wang's group in UCD Charles Institute, are working on developing a new gene therapy method which will give new hope to people living with epidermolysis bullosa (EB).
We hope more and more people can know this rare disease and participate in the charity donation.
Please find the interview of a 14 years old patient in the Independent here.
DEBRA Ireland: https://debraireland.org/