Prof Des Tobin elected as member to the Royal Irish Academy
Published: 04 June, 2021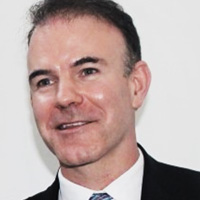 Desmond Tobin, Professor of Dermatological Science in the UCD School of Medicine, was one of 12 new science members elected this month as members of The Royal Irish Academy. RIA membership is regarded as the highest academic distinction in Ireland. Professor Tobin, who is the Director of the Charles Instititue of Dermatology, is an internationally-recognised skin and hair follicle biomedicine researcher. He is immediate past president of the British Society for Investigative Dermatology and a member of a UK REF2021 sub-panel. Having returned to Ireland in late 2018, he was recently awarded a Science Foundation Ireland Frontiers-to-the-Future award to explore how healthy melanocytes transform into melanoma cells.
Prof Tobin and the other 26 newly elected new RIA members were invited to sign the Academy's members book in recognition of their world-class contributions to the sciences, humanities and social sciences during a virtual ceremony rather than an in-person one as is traditional due to ongoing Covid-19 restrictions.
Those elected by their peers are entitled to use the designation 'MRIA' after their name.
Welcoming this year's the newest entries, RIA President Dr Mary Canning said: 'These 27 new Members are recognised for their scholarly achievements, typically reflecting many years of research, or for significant contributions to Irish society.
"They bring international academic distinction to our country and we should be immensely proud of these remarkable women and men. As Members of the Academy, they will strengthen our capacity to provide expert advice on Higher Education and Research policy."
Congratulations to Prof. Tobin on being bestowed this honour.