Seminar: Ambiguity as Strategy of Radical Left Party Leaders in Western Europe - Sarah Wagner (University of Essex)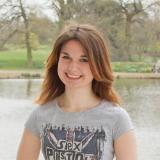 14:00-15:00 Wednesday, November 25.
Please register for this event here.
Abstract: Leaders of parties are often used as ideological cues by other parties, scholars and voters to understand where a party stands on a policy issue. Radical Left Parties (RLPs) have a contentious relationship with nationalist issues – strategically ambiguous positioning is prominent in their manifestos. However, do the leaders give a clearer indication on salient and contentious issues in RLPs? Do leaders find a way to bridge the gap between their party factions, while also being clear on their position to members and voters? This research uses the author's original collection of RLP party congress leadership speeches in 14 Western European countries from their earliest election in the 1980s to their latest election before 2019. This data is compared with positional ambiguity in the relevant party manifestos. Both the position of the leaders and the attached ambiguity of these positions will be determined using a dictionary approach to esti- mate these latent variables. The research finds that there are significant differences in positional ambiguity between the leadership in comparison to their party manifesto on issues such as Euroscepticism. When salience of policy issues like the EU and immigration increases, party manifestos become more ambiguous, due to enhanced intra-party heterogeneity, while party leaders do not show the same trends. The strategic ambiguity of RLP leadership varies depending on a party's position in the party system and thus differs within the RLP family. This research is a first step in the study of strategic communication in RLPs as it provides a quantitative analysis of party leadership strategy on specific issues.