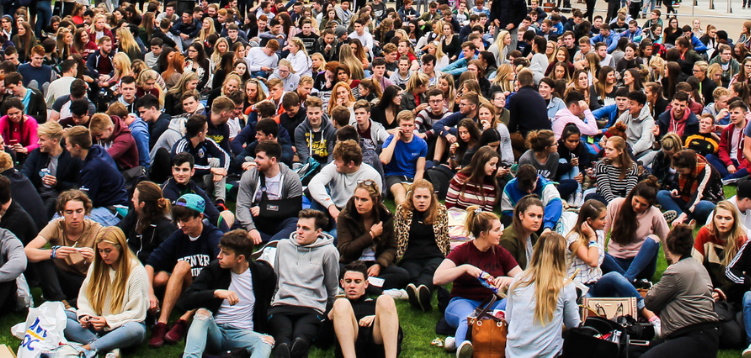 Events @ the Connected_Politics Lab
All events take place at UCD and are also live-streamed on Zoom. Please join our mailing list here to receive bi-weekly invitations to all events. You can also register here for specific seminars to receive the link and password to the online meeting and information on the room at UCD.
AUTUMN TERM 2022
WORKSHOPS
Computational Text Analysis Workshop
Instructor: Stefan Müller (University College Dublin)
Part 1: 10th November 14:00-16:00
Part 2: 08th December 14:00-17:00
SEMINARS
Selling and Buying Visual Media Frames
Speaker: Olga Gasparyan (Hertie School)
Wednesday, September 21, 14:00–14:45
Offshore Capital and Onshore Discrimination: The Biased Effects of India's Anti-corruption Campaigns on Muslim Businesses
Speaker: Robert Kubinec (New York University Abu Dhabi)
Wednesday, October 5, 14:00–14:45
Beyond Prediction: Identifying Latent Treatments in Images
Speaker: Michelle Torres (Rice University)
Wednesday, October 19, 14:00–14:45
How Exile Shapes Online Opposition: Evidence from Venezuela
Speaker: Alexandra Siegel (University of Colorado Boulder)
Wednesday, November 2, 14:00–14:45
Gender Perspectives and Issue Attention in the Italian Digital Arena
Speaker: Silvia Decadri (Università degli Studi di Milano)
Wednesday, November 16, 14:00–14:45
How the Rhetoric of Women in the Alt-Right Broadens the Movement's Appeal
Speaker: Richard Nielsen (Massachusetts Institute of Technology)
Wednesday, November 30, 14:00–14:45
---
SPRING TERM 2022
SEMINARS
Building the Bridge: Topic Modeling for Comparative Research
Speaker

:

Fabienne Lind

(University of Vienna)

Wednesday, January 19, 14:00–14:45
When Reelection Increases Legislative Cohesion: Evidence from Clientelistic Parties in Mexico
Speaker: Lucia Motolinia

(Washington University in St. Louis)

Wednesday, February 2, 14:00–14:45
Challenging the Establishment from Within: Analysing Challenger Party Strategies in the Parliamentary Arena
Speaker: Markus Kollberg

(University College London)

Wednesday, February 16, 14:00–14:45
Parliament Strikes Back: Agenda-setting and Power Voids in Early Representative Assemblies (with Tom Paskhalis)
Speaker: Toni Rodon

(Universitat Pompeu Fabra)

Wednesday, March 2, 14:00–14:45
The Geopolitics of Deplatforming: Which Politically-Interested Iranian Accounts get Suspended on Twitter?
Speaker: Andreu Casas

(Vrije Universiteit Amsterdam)

Wednesday, March 23, 14:00–14:45
There is No Bad Publicity? - Disentangling Different Types of Parties' Agenda Influence on the Migration Issue
Speaker: Sophia Hunger (WZB Berlin Social Science Center)
Wednesday, April 6, 14:00–14:45
WORKSHOPS
Multilingual Automated Text Analysis for Comparative Social Science Research
Instructor: Fabienne Lind (University of Vienna)
Wednesday, 30 March, 14:00–16:00
---
AUTUMN TERM 2021
SEMINARS
When Republicans See Red but Democrats Feel Blue: Why Labeler-Characteristic Bias Matters for Image Analysis
What do mass media in Russia reveal about the regime's survival strategy?
Speaker: Lana Bilalova (London School of Economics and Political Science)
Wednesday, October 6, 14:00–15:00