Seminar: Similar Citizen Portrayals? Exclusionary Media Populism in Tabloids and Broadsheets - Zoltan Fazekas (Copenhagen Business School) (with Stefanie Walter)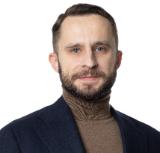 14:00-15:00 (IST) Wednesday, October 7.
Please register for this event here.
Abstract: How do the news media contribute to the creation and dissemination of populist messages? This study focuses on exclusionary media populism and argues that it can be linked to systematic differences in the portrayal of different groups of citizens to generate an in- and outgroup divide. Relying on word embeddings, we analyze the news coverage surrounding the Brexit referendum. First, we document the presence of media populism in the form of homogeneous migrant and EU citizen representations (outgroup) that are very dissimilar to the U.K. citizen representation (ingroup). Second, we show convergence between tabloid and broadsheet newspapers, as differences in the degree and characteristics of exclusionary media populism are negligible.
About the speaker: Zoltán Fazekas is Associate Professor of Business and Politics, with focus on quantitative methods in the Department of International Economics, Government and Business at the Copenhagen Business School. He studies political behavior at the voter and the elite level. His research is at the intersection of political psychology, political communication, and comparative politics. In his research he mostly applies quantitative text analysis techniques and hierarchical models.