A day in the life: COVID-19 testing volunteer, Dr Eric Brown
Dr Eric Brown is a postdoctoral researcher with Professor Cormac Taylor in UCD Conway Institute. Eric is volunteering in the recently established COVID-19 testing laboratory in St Vincent's University Hospital (SVUH).
From Naas, Co. Kildare, Dr Eric Brown came to UCD in 2007 as an undergraduate student, completed his doctoral research studies with Dr Jana Haase and started a postdoctoral research project with Professor Cormac Taylor nearly four years ago.
Tell me about your own research and how it has been impacted by this crisis?
Prior to this SARS-CoV-2 event, I was using cell lines and inflammatory bowel disease (IBD) patient samples to investigate how inflammation affects the sensitivity of our bodies' oxygen sensing mechanisms. This is relevant to IBD as hypoxia (or low oxygen) and inflammation are both features of the disease. Since the virus control measures were introduced, I have been unable to continue with laboratory research.
How did you get involved in the COVID testing initiative?
I saw the email looking for volunteers and responded just like everybody else. It was great to see the huge number of people volunteering. I got a call on a Friday to start the following Monday. The training was very much on the job, Mr Alejandro Garcia from the UCD HIV Molecular Research Group provided most of our training. Although we were already familiar with RNA isolation and RT-PCR techniques used in the SARS-CoV-2 test, the main thing for us to learn was handling patient samples and working with automated RNA extraction systems.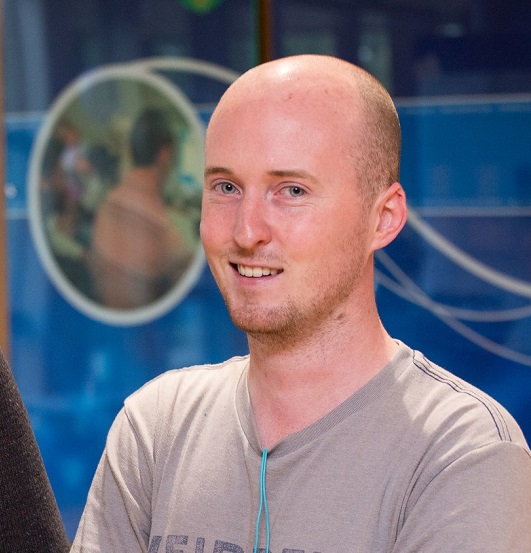 Describe a typical day in the COVID-19 laboratory.
Typically, we start in the morning. Patient swabs are potentially infectious so scientists working under biosafety level 3 conditions add a chemical to inactivate the virus. After this first step in the process is complete, we receive the samples in the extraction laboratory.

All patient barcodes and sample numbers are double checked, the RNA is then extracted from the samples using an extraction robot. After this, we test the RNA using a technique called RT-PCR to detect SARS-CoV-2 specific RNA sequences. If these sequences are present, a patient sample is positive - if not, the patient sample is negative. So far, we process one batch of samples in the morning and one in the afternoon so results are available on the same day of the sample being taken or the next morning.
What is most challenging about this work?
The fact that we are dealing with samples from ill patients or hospital staff and knowing that the results of our actions will have real consequences for these people takes some getting used to. It feels like a lot more responsibility than running experiments in a research lab! We don't have room for errors so it is important to stay focussed.
How often do you volunteer in SVUH?
Now that more of us are trained, I am on three days off and will be back in for three days from Friday to Sunday. I am happy to work any days that I'm needed. Working on virus testing is a welcome distraction during this crisis and the team of volunteers are all great people to work with.

In conversation with Elaine Quinn, Institute Manager (Communications & Education)