Survey reveals that few cancer patients ask their doctor about clinical trials
A nationwide survey of 1089 cancer patients in Ireland has looked at the attitudes and understanding of cancer clinical trials.
The study revealed significant misunderstanding among some groups about how clinical trials are performed. This was higher among older patients, those that were widowed, those living in provincial small towns and with fewer years education.
The results reveal that only 5% of cancer patients asked their doctor about participating in a clinical trial if they had not already been offered the chance to take part. Most cancer patients surveyed (66%) had never been offered the option to take part in a clinical trial. Very few patients (3%) declined a clinical trial when it was offered to them.
Clinical trials for cancer research are essential to test that potential new treatments are safe and effective. Many cancer patients benefit from drugs that are been tested in clinical trials but not yet available through the Irish health service. While not all patients will be eligible to take part in a particular trial, the ultimate goal of Cancer Trials Ireland is to have clinical trial options available for all patients.
The results of this survey led by scientists at UCD and Cancer Trials Ireland were published recently in the scientific journal, Cancers.

Dr Cathriona Kearns, a research scientist based in UCD Conway Institute and lead author of the study said,
"Our study shows that most patients asked to take part in cancer clinical trials did so, and the majority said they would participate again, which is positive. However, the low numbers of patients asking whether there were any cancer clinical trials available is concerning. This suggests a possible lack of awareness. There is a real risk that patients may miss out if they are not asking or being told about cancer clinical trials".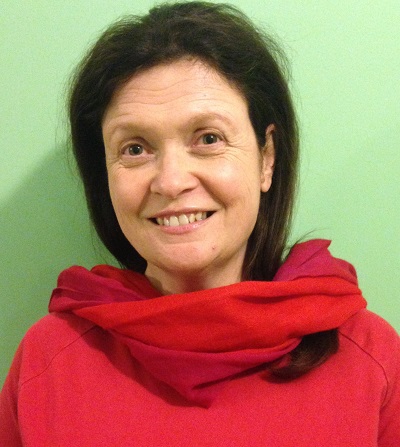 Pictured: Dr Cathriona Kearns, UCD Conway Institute
In any trial, the new drug or device must be assessed against the standard treatment. This means some people on the trial will get the 'normal' treatment while others will get the 'new' treatment. The decision of who gets which treatment is made by chance (randomisation). Many cancer patients in the study struggled to understand this and thought that their doctor would be able to get them the best treatment on a clinical trial.
Dr Kearns added, "There is a very real risk of underrepresenting groups such as the elderly in clinical trials. More people develop cancer as they get older, and it is important that new treatments are tested in all groups. Failing to do so can impact on the effectiveness of treatments and leave patients behind."
Dr Catherine Kelly, a consultant oncologist in the Mater Misericordiae University Hospital and Professor at UCD, is the lead clinician on the study, and senior author on the paper.

She said, "Through this study, we wanted to highlight how crucial it is to have clinical trials available to people with cancer. In my clinic, it is very common for patients not to ask about clinical trials or have misunderstandings about them when I suggest one. This study gives us a better insight into these misunderstandings and the patient groups who need additional information and support in order to benefit from this treatment option".

"Cancer trials provide patients with free access to new promising treatments, which can only be accessed through a trial. They also benefit the health care system by saving millions of euro annually in treatment costs. One huge challenge is opening clinical trials in Ireland. Ultimately, we want to have clinical trial options available for all cancer patients. Unfortunately, we are a long way off this goal."

Collaborative national initiatives such as Cancer Trials Ireland, and the recently launched Precision Oncology Ireland, are focused on bringing a more cohesive approach towards cancer research and clinical trials in Ireland, where more than 40,000 people are diagnosed with cancer each year.

The journal article is available online at https://www.mdpi.com/2072-6694/12/7/1921