Title
It's important to write a good title and abstract for your paper, as this will help ensure that other researchers can find and engage with your work. To give a good first impression, your title should be simple, direct, interesting and informative. It should have enough detail to entice people to read the abstract and then go on to read your full paper.
Several publishers give advice on how to write a great title. Check out some of these for more information:

Abstract
The main purpose of the abstract is to outline and illustrate the content of your paper, allowing the reader to discern if your paper interests them. A good abstract works as a form of advertisement; some researchers may only read your abstract and as such it must be able to present your research effectively.
In recent years, some authors have also been asked to submit a "graphical abstract" or "visual abstract". This is a single image that clearly represents of the main findings of your research, and gives readers a summary of the paper's content at a glance. You can use tools like Microsoft Powerpoint and Canva to create graphical abstracts. Further tips and advice are available in this guide from The Microbiology Society, this useful article, and in our section on creating multimedia resources.
Video abstracts are also a popular way of presenting key findings in an engaging, visual way. Help and advice on how to plan and record a video abstract are available in this guide from the BMJ, as well as in our page on producing videos.

Keywords (for academic search optimisation)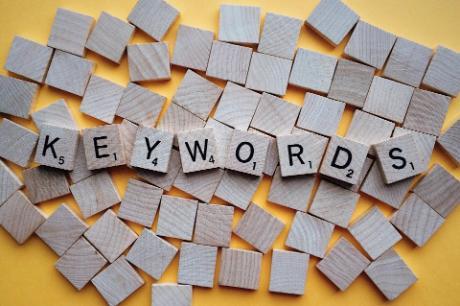 When writing your title and abstract, be sure to include any significant terms and keywords from your text. When picking terms, think about what words your reader might type into a search engine to find your research. The more relevant keywords that your title and abstract contain, the higher your paper will rank in search results for those terms.
Similarly, if a publisher specifically asks you to provide keywords when submitting your manuscript, include these relevant terms to help others find your research (and to assist in the selection of appropriate reviewers).
Note that some fields have standardised keywords, and using these can help searchability. For example, the Medical Subject Headings (MeSH) thesaurus is a hierarchical vocabulary produced by the National Library of Medicine.
Click here to read some more detailed tips on titles, abstracts and keywords from Springer Nature.

Authors and co-authors
When submitting manuscripts, you should use a consistent name and your ORCID ID where appropriate, ensuring your outputs are correctly attributed. It is important to establish your author name and use that specific name consistently as this helps readers (and bibliometrics databases) find your research. For example, if you choose to include the first letter of your middle name, you should consistently use it in your future research as well. This will help you cut down on the number of duplicate researcher profiles you might have, which can affect your bibliometric score by dividing the metrics associated with different articles across multiple profiles.
If your paper has multiple contributors, consider who will be listed as an author and the order in which you list them. It's important to define and agree on what constitutes a significant contribution for each paper, based on the conventions and norms of your discipline, and observing the UCD Authorship Policy. Make use of the Contributor Roles Taxonomy to acknowledge all contributions.

Affiliation details
Use a standardised institutional affiliation and address – e.g., University College Dublin, School of Mathematics and Statistics, Dublin, Ireland – to ensure your papers are correctly affiliated and can be tracked and monitored accurately.
In addition to your affiliation, you should also acknowledge any funding you may have received. See your grant agreement for specific requirements, and what text you need to include.