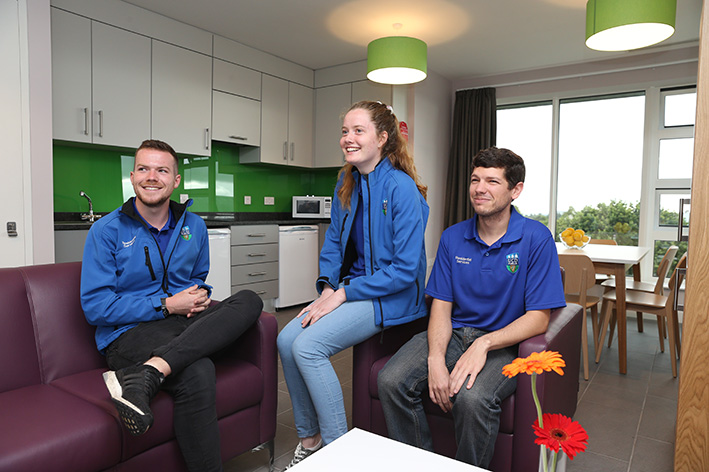 Residential Assistants
Our Residential Assistants (RAs) are current students who live in residence to help develop a community, provide leadership and assist in the out of hours aspects of UCD Residences. The role of the RA is to support the Accommodation Office in providing a safe, efficient and quality accommodation environment. Residential Assistants are supported by UCD Estate Services, the University and Senior Residential Assistants.
Please feel free to call in to meet your RA. They're happy to help with any concerns you may be having or to sit and chat in the social spaces together.
Benefits of being a Residential Assistant
Meeting new people and becoming more involved in UCD life
Increasing your confidence
Developing important skills to enhance your CV
Organisational and leadership skills
Communications skills
Experience of participating in a diverse and dynamic environment
Subsidised accommodation fees
Training and Support
Extensive live-in training is provided to RAs from mid-August in advance of the start of the year as an inherent part of the role.
Duties of a Residential Assistant
RAs assist in the evenings and over weekends with responsibilities ranging from administration duties to organising ResLife activities and enforcing University policies. By fostering a thriving community within UCD Residence, helping students feel welcome, and drawing on their own experience as a student, RAs play an integral role in ensuring students get the most from their University experience. The RA serves as a positive role model and acts as a liaison between residents and University administration. It is both a rewarding and challenging role which helps those who partake build on skills, experience and friendships.
RA Applications
Applications for the 2023/2024 RA role are now closed.