2017 QS World Uni Rankings
In the 2017 QS World University rankings Social Policy at UCD was ranked in the top 100 out of nearly 1300 schools offering the new category "Social Policy and Administration" as a subject in the world and 2nd in the Republic of Ireland.
This places Social Policy at UCD in a similar league as high performers in the UK Research Excellence Framework (e.g. Bath and Kent in top 10 of REF) and other top social policy schools in Europe (e.g. Universitat Pompeu Fabra, University of Bremen, University of Helsinki) and around the globe (e.g. Université de Montréal, University of Queensland, Boston University).
Especially our relative high citation score highlights our excellent research output (it was the highest in the Republic of Ireland) and we hope this is also reflected in future academic and employer reputation scores.
You can see the full ranking list here.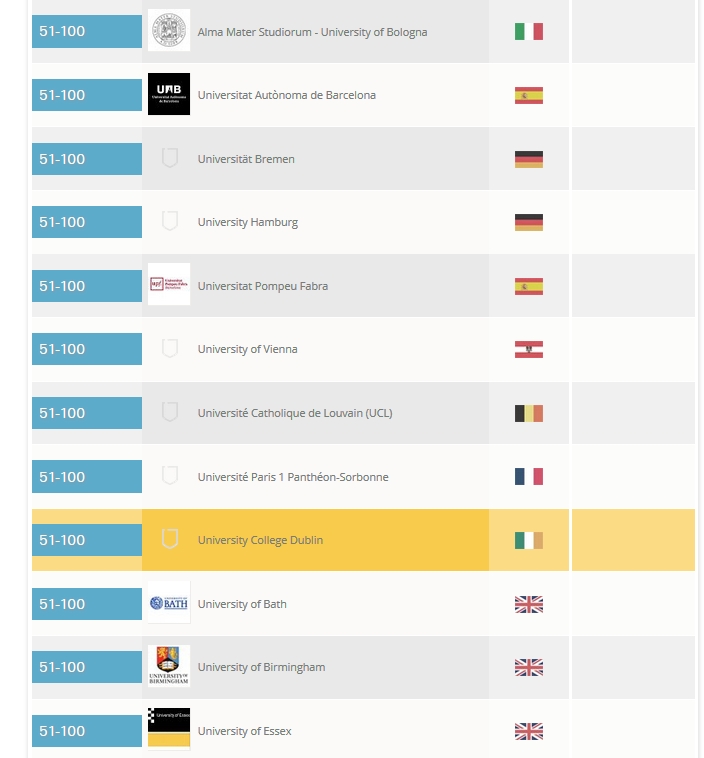 Contact the UCD School of Social Policy, Social Work and Social Justice
Hanna Sheehy-Skeffington Building, University College Dublin, Belfield, Dublin 4, Ireland. T:
+353 1 716 8198
| E:
sp-sw-sj@ucd.ie
|
Location Map