Recently we caught up with Bachelor of Social Science (BSocSc) Alumnus, founder and owner of Arctic Stone, Caolan Cullen. Having set up shop in Blackrock, Dublin in 2018, not too far away from UCD, business is busy for Caolan. We had to make way for big clients such as Facebook before finally catching up to find out a bit about his journey from UCD College of Social Sciences and Law to where he is at today.
Ambitions Growing Up
Over the years my ambitions have changed but I've always had the mindset to impact as many people as I could. I have had stints in the civil defence wanting to be a fire officer, then I wanted to work with An Garda Síochána and then social work. Working with people was my main thing. Working with customer service and people would be my main motivator to go forward. I've always been a people-person so anything that impacted people in a positive way or would make them happy in some ways, then I was going to go for it. I also did love the food industry. My passion for food has had me do cookery classes around the world, all in different cuisines. As a side thing then I've worked in kitchens a lot as well while traveling. So, I've always had a big passion for food, people.
Making College Decision
I wasn't quite sure what to do, whether it should be business, food science or something like that. My older brother and sister are in engineering and legal fields and I knew they weren't for me. From speaking with friends who had done business and hearing some of the topics covered, it just really didn't feel like that was down my alley either. I wanted to do something people-orientated to learn as much as I could about society and general norms and the like. When I looked into the DN750, BSocSc, I discovered it was a people-orientated and societal based course that you could do in UCD. I could use this course to make a positive impact and effect on people. So I picked the DN750 BSocSc as my top choice in my CAO and I was delighted when the application was successful.
My Current day-to-day
One of the fun parts of starting a business is that you could wake up with a whole plan of your day; going to the accountant, setting up stalls or doing events. However, things sometimes change instantly. You get called to a lot of events and sometimes canceled bookings are reactivated at very short notice, due to corporate administration errors, which obviously disrupts your changed plans. During the summer is our busiest time and during the winter we do a lot of private catering for birthdays to product launches with the likes of Google, Facebook and so on. No two weeks are the same. You could be working until 2 am some days or doing paperwork, or you could be somewhere completely on the other side of the country. Every day is different. That's the fun of it.
Leadership style
I like to teach people first, and then let them do it. If they're struggling I will help them out with it as much as possible, teaching them new techniques with new products. Or maybe they're not grasping customer service I will do a few runs with them because Arctic Stone is based on customers having the best possible experience with us and it is important staff portray this. I want to try to send that through all my staff and encourage them to show innovation when it comes to customer service. Then they really enjoy it as much as I do. It's a nice feeling when you show someone how to do something after they initially struggled. Once they crack it, they're best on the team at it. It's micro-management when you're on top of your staff and I try my best to avoid it. I'm going to show them and help them along the way and encourage them to do as much as they can.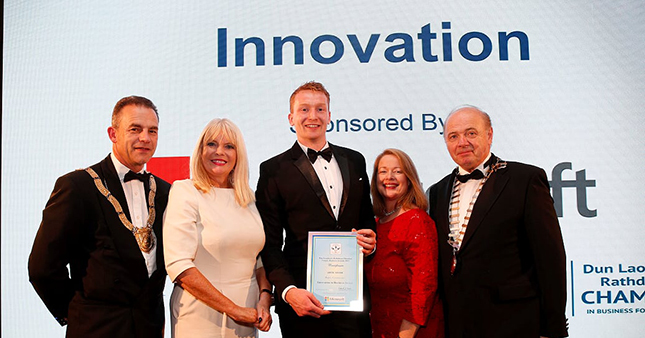 Setting up your own business, Tips for success
When starting a business you have to take responsibility for your shortcomings and try to learn from all experiences both positive and negative. The best tip that I could offer someone is to ask for as much advice as possible. I've run into a few issues obviously, business is not as steady and sexy as it looks on TV. You're on the go and sometimes day-to-day is very, very difficult. There are situations that you don't think you're going to get out of but the more advice you ask for from people that have done it, the better. Others have been there and you can get through it with their help and advice instead of doing it alone. So, don't be afraid to reach out. There will be so many sacrifices along the way and you need to be disciplined. You need to be disciplined in your studies, business or sports, to do well. I learned a lot through studying and representing UCD on how important discipline is to do well.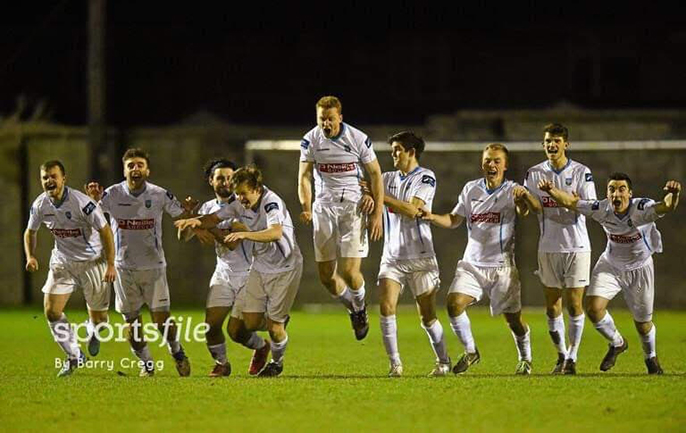 Failures/Lessons
So many failures happen but you learn from them. Some of the big ones that stick out for me are hiring the right staff. If someone isn't passionate about your business and doesn't really want the job, don't pursue it. The right people are an important strategic step. Another for me was my haste when I invested heavily in trucks and trailers. I was excited to get them and make the business look good. I didn't do proper planning and give it enough thought though and in some ways that was a failure. You need to rationalise. I learned to take a step back and make sure that everything is ready to go before jumping into something so massively. Even at a recent huge corporate event which was booked very last minute, two years ago I would have been all over the place. It was a bit makeshift, yes, but I stayed calm and that's how we got through it. By learning that if you're sporadic and irrational and throwing things around the place, you can't sit down and think it all through. I know I have limited time here but one of the ways to go about it I wrote down what I needed to do and not just jumped into it. One of the hardest things to do is starting your own business but at the same time, you need to keep going. During the summer we have close to 15 staff and we're expanding massively. I wouldn't have been able to do all this if, a year ago when I made the mistake, I decided to call it a day.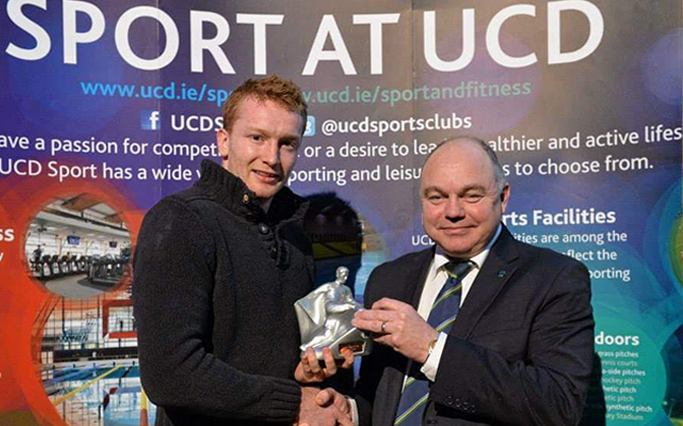 Fondest UCD Memories
The BSocSc gave me great insights to people and how they react to different societal norms through social policy. I really enjoyed learning what motivates people either intrinsic or extrinsic and it gave me an insight into what I could put into my business as well. Graduating with all my classmates was an incredible day. 300 or so people, everyone smiling, everyone having absolute fun and in a great spirit. Then also representing the college, at the All Ireland final for soccer which we went on to win. That same year I was chosen as University Player of the Year, an incredible year.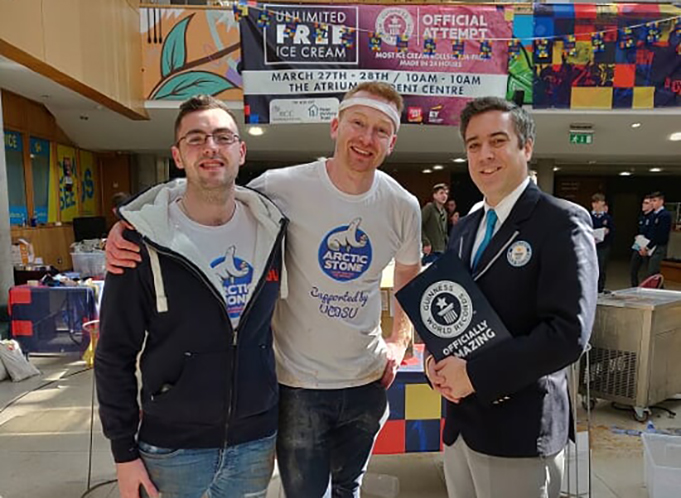 Staying Connected
I'm still involved though. Last March Arctic Stone teamed up with UCD SU to raise money for both the Peter McVerry Trust and the Dublin Rape Crisis Centre. Over a 24 hour period, we made a bid for a Guinness World Record making almost 27,000 ice creams in the process. I am sure there will be more stuff down the line too though, I have had great experiences and am a huge ambassador for UCD.
UCD College of Social Sciences and Law
UCD College of Social Sciences and Law University College Dublin Belfield, Dublin 4, Ireland. T:
+353 1 716 7777