Darragh Moriarty BSc in Geography with Politics and International Relations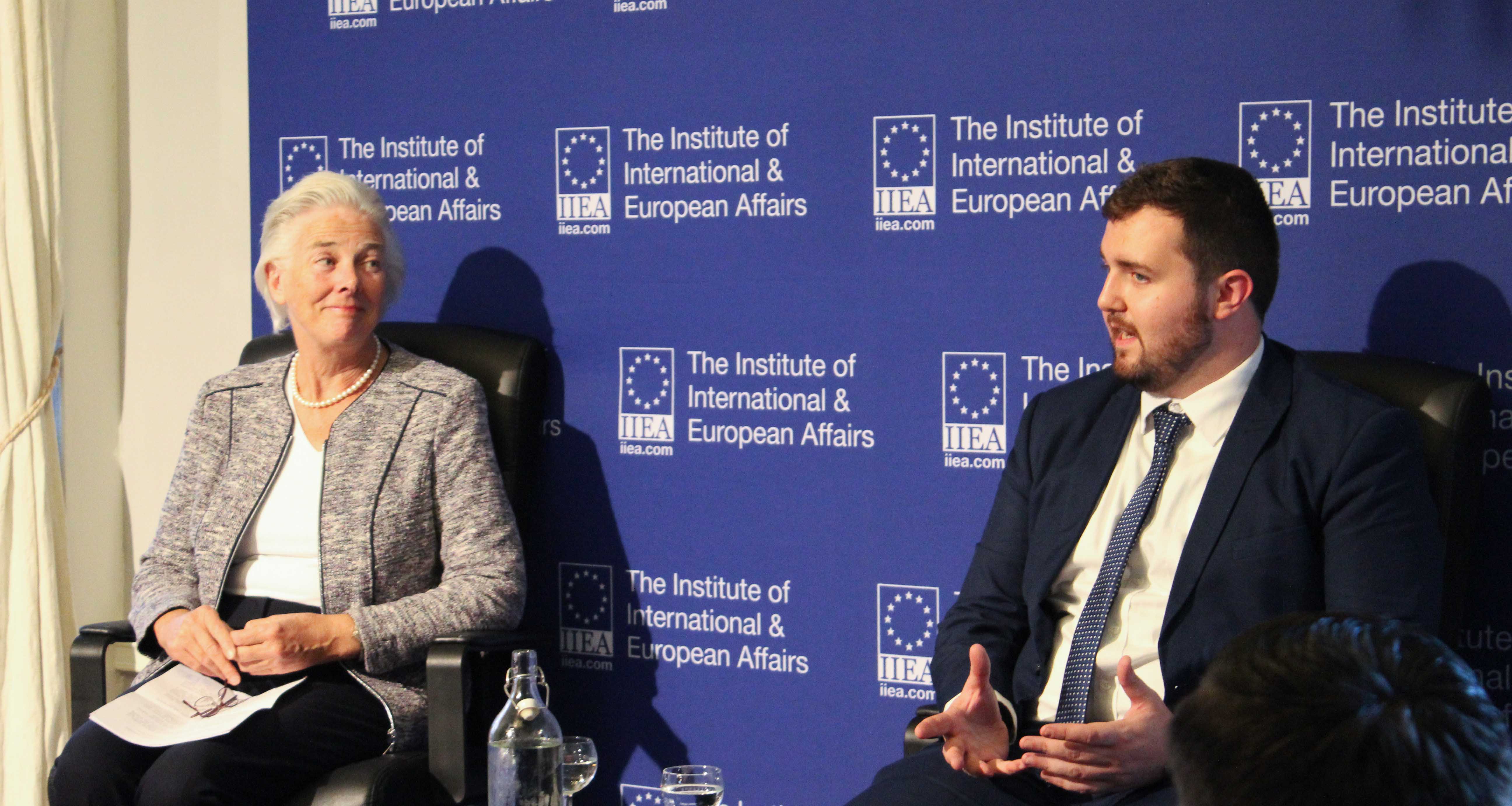 Related: BSc in Social Sciences CAO code DN700
Recently we caught up with Darragh Moriarty, UCD BSc in Geography with Politics and International Relations (CAO code DN700) as well as MA in International Relations and Affairs alumni. Darragh is currently Press Officer & Researcher at The Institute of International and European Affairs (IIEA).
College Choice
When I sat down to make a decision on the areas of study I chose Geography because at the time I felt it was going to lead me down the line of becoming a secondary school teacher - an option I wanted to leave open. I didn't really see a career in politics, but it was something I had always had an interest in so I opted for the BSc in Geography with Politics and International Relations joint major. I soon discovered I was more into Politics and International Relations than I thought. The core modules that you do in the first year have a lot of theory involved, which is something I was not really into. Obviously I could see its value but it was not something I was keen on pursuing, I was more interested in the everyday practical implications of politics and decision-making.
Great Lecturers and Subject Areas
Tobias Theiler was an amazing lecturer, one of my favourites. I had him for a number of modules in three years during my undergrad and also during my MA in International Relations and Affairs. I just couldn't seem to get away from him but he really did engrain that curiosity in me of the European and international affairs arena. Modules such as Global Power Politics and how Ireland, in any shape or form has any influence over big decision making on a global scale, that curiosity for me began in Tobias' modules. It made me choose the undergraduate path I did, focusing more on Politics and International Relations and subsequently, my MA in International Relations and Affairs.
The International Relations general module was theoretical also but it was more focussed on global powers coming into contact with each other and was more practical. It was Cold War politics, it was powers and the future of the European Union. Can the EU actually compete on a global stage? It was this type of theory but it also had real-word consequences that led me down the EU path. I loved the practicality.
Another lecturer for me who really stood out during my masters was Iseult Honohan whose module centred around ethics of immigration and citizenship. It was hugely topical at the time with radical bans on immigration with the Trump administration, as well as the number of deaths we were seeing on a weekly basis of people trying to cross the Mediterranean from Africa. Iseult's passion for delivering the module really made it stick with me and I am much more self-aware of these issues as a result.
These lecturers, among others, really left an impression on me with teachings that have stuck with me to this day.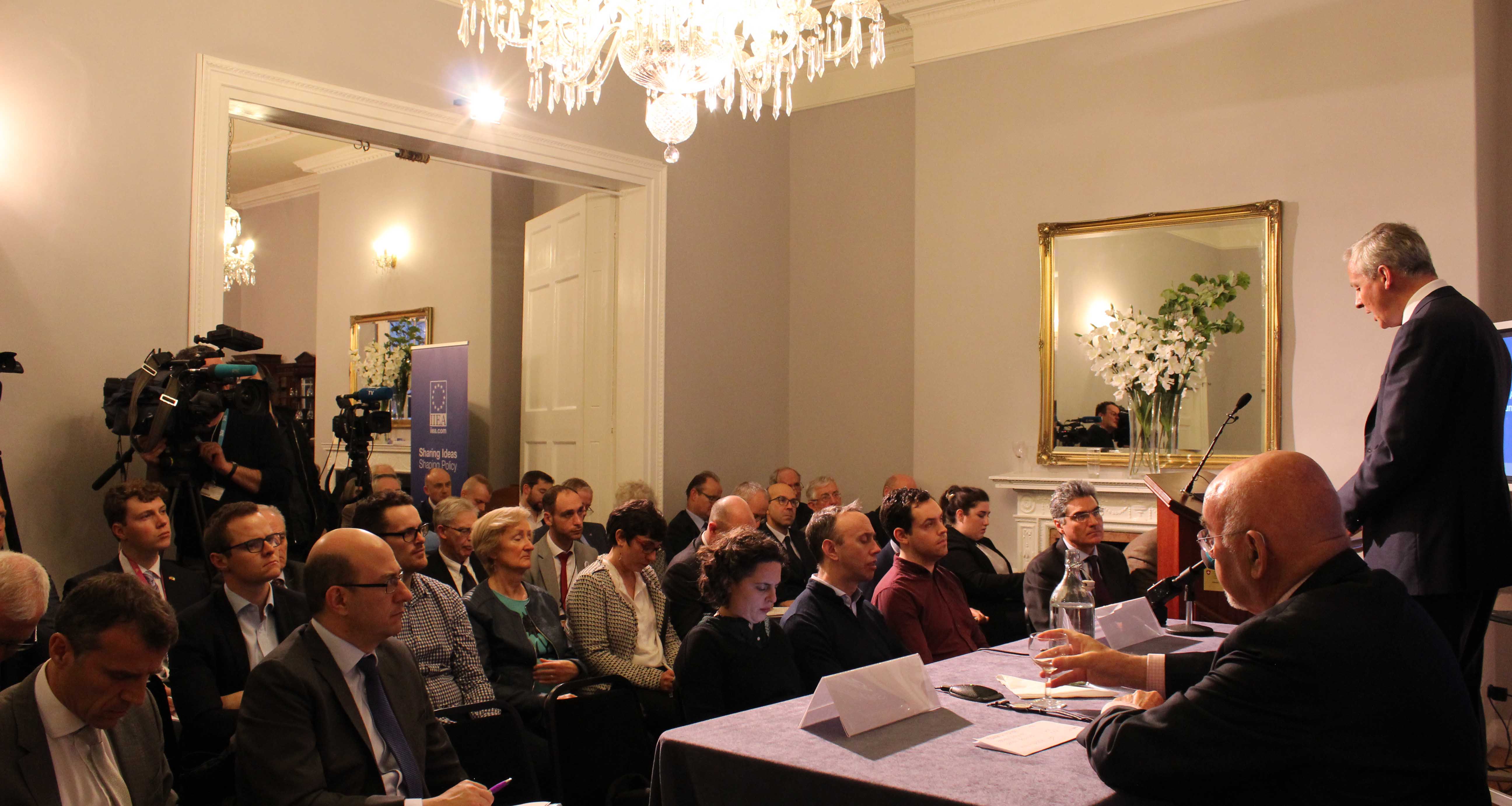 It is also a big part of what I do now at the IIEA. This think tank is about looking at policies as they are being developed and as they are coming down the line, how they affect Ireland, good or bad, and how can we lessen the negative impact on Ireland where applicable. My interest in all of this came from Tobias' initial lectures.
As part of the MA in International Relations, I had to undertake a mandatory placement. UCD was very supportive in this area and I received assistance in preparing my CV and cover letter as well as with best practice in interview techniques and applying for opportunities. However, it is up to the individual to get their own position and I was fortunate enough to have secured a placement in the EU Affairs Division of the Department of the Taoiseach. It was here that I was first introduced to the IIEA. After my placement with the Department of the Taoiseach finished, I saw that there was an internship opportunity with the IIEA. I applied for the internship and after I completed this internship placement I was offered a permanent position with IIEA
Current Role
IIEA is a think tank organisation. A think tank, or policy institute, is a research institute that performs research and advocacy concerning topics such as social policy, political strategy, economics, military, technology, and culture. We're an NGO that focuses on international and European affairs.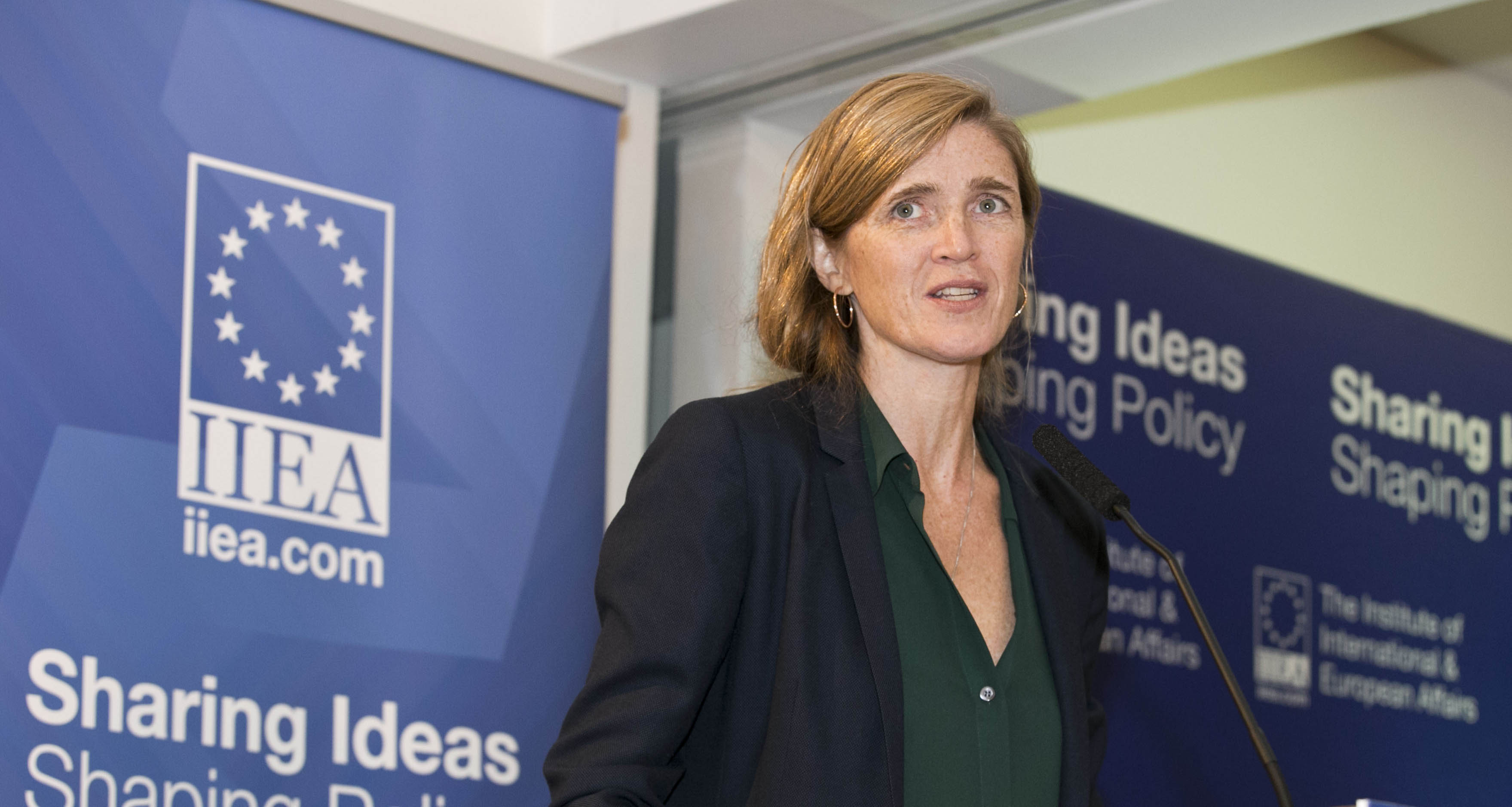 My current role is split into two main areas. One part is working with the research team and the other with communications. I had no background with communications but it was something that management in the IIEA identified as a skill I had. I subsequently acted as communications manager covering maternity for someone from May 2019 to February 2020 so I have had a great experience in this area as a result. During the year I was responsible for implementing the communications strategy of the IIEA, everything from press releases to social media. We held over 120 events and I would have managed the promotion of those through social media and traditional media We would hold discussions on a range of topics but we try to focus on a theme that's ongoing at a given time, such as Brexit for example. We would arrange to have our subject area experts to give a presentation and host a discussion on the matter, in addition to inviting journalists to be present and host interviews.
On the publication side of things, we cover lots of different areas. Some of which include Brexit, Ireland's place in the future of Europe, Justice and Migration, Ireland's relationship with France and Germany and we also have security and defence publications, among others. So there's a lot going on with publications and each of these would be monthly or ever two months. When we are nearing the end of the new publications I would reach out to journalists and highlight areas that may be of interest to them to try and permeate the public discourse by getting our research and analysis out there. We work closely with our network of industry people and academics including Professor Gavin Barrett from UCD Sutherland School of Law who wrote a paper for us last year on the Free Movement of Services and Brexit.
Leadership Style
I would say I like to be very hands-on when it comes to leading a team or project and like to get involved with the rest of the team where possible. Within an organisation as small as I am now and with so many things going on, you simply can't help but be involved with everything and to get everything done to a high standard, some delegation is needed. At the very least I would touch base with the team and offer any advice or assistance I can where necessary.
Transferrable Skills from UCD
UCD College of Social Sciences and Law place a large emphasis on research methods and this was essential in me securing my positions. I felt being able to use actual class assignments I covered during my time at UCD has really helped. Meeting and speaking to people during field research, being able to analyse and interpret data, not to mention the placements I was lucky enough to be on during my time at UCD have given me a great foundation. Even as I worked in retail during my studies, I had to balance different assignment deadlines and prioritise, which really does then help you in your professional life.
Mistakes and Professional Learnings
With my job, you are often communicating with very important people, diplomats, high-level corporates, Ministers' offices. In the beginning, I would spend an exceptional amount of time, drafting, redrafting and having multiple people check over a basic email to offer suggestions and so on. Quite often the response I would receive back would be the bare minimum, such as yes, thank you, for example. As time has developed, I have learned to be more efficient in this area. It's a very small thing but something I deal with on a daily basis so it took some adjusting. While the tone is always professional, I have learned to have more confidence in my own ability when writing such communications and send them off without much thought now!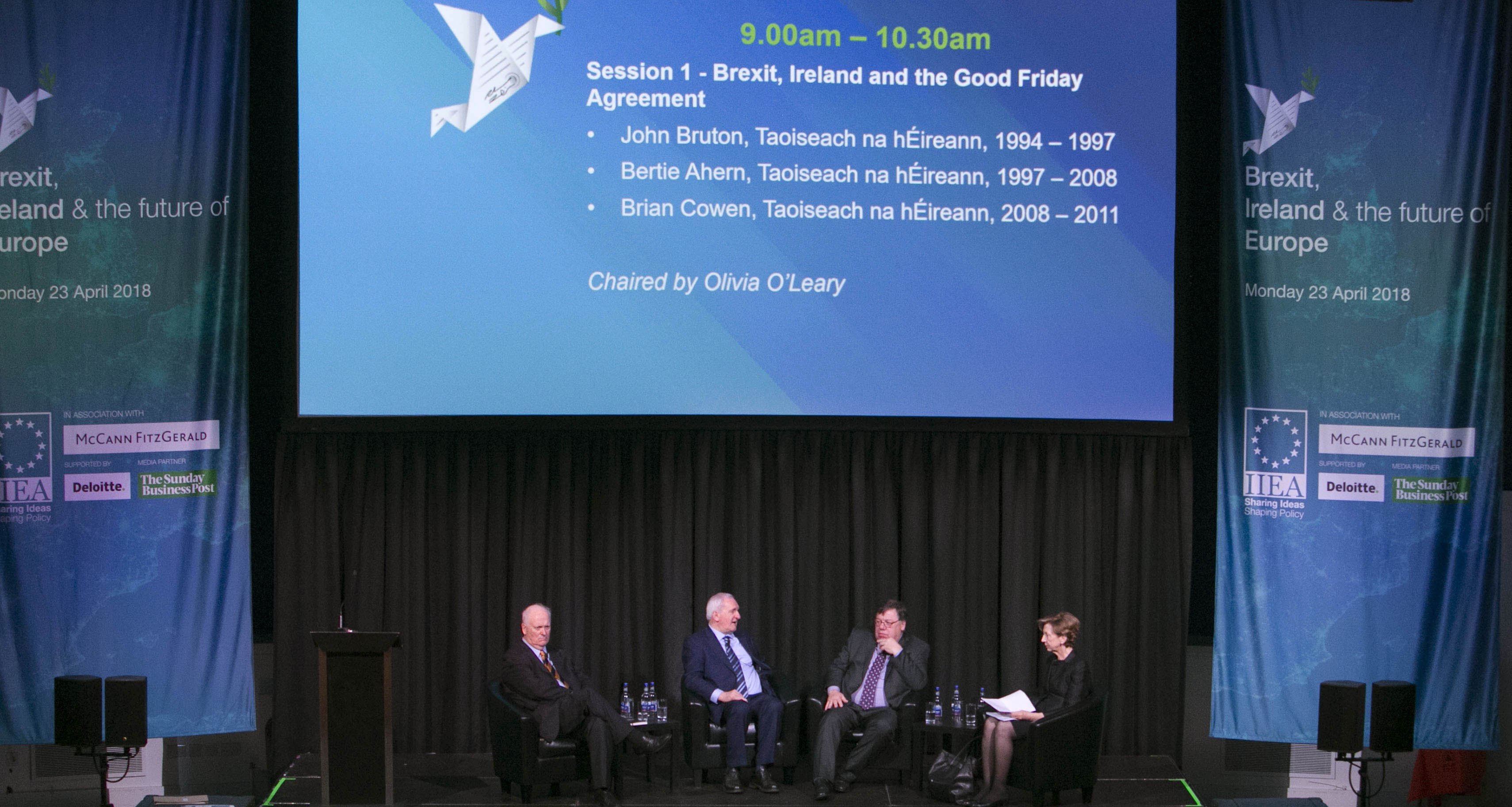 One mistake that springs to mind is a major conference we were hosting related to the 20th anniversary of the Good Friday Agreement where we had three former Taoisigh discuss Brexit and Northern Ireland. We had a black curtain backdrop with our branding on either side of the speakers, however, with cameras focussing more central on the speakers, our branding simply did not feature in the media after the event. The event received huge media coverage and across all major print outlets, as well as channels such as RTÉ, BBC and Sky News but there was no sight of our branding. A missed opportunity which we have since rectified!
Fondest UCD Memory
My fondest memory is perhaps very transactional and I wasn't actually at UCD when it happened. I was working in SuperValu at the time, packing fruit and veg on the shelves and throughout the day I was refreshing my phone because the results of my MA were coming out that day. Eventually, mine came out and I got a First, so I was completely delighted and brimming. So much so that other members of the team asked me what I was so happy about and told them I got good results in my exams. This was followed the next day with my interview in IIEA, so it kind of all just fell into place. My college results and its completion followed immediately by the beginning of my professional life in a job I really wanted.
UCD College of Social Sciences and Law
UCD College of Social Sciences and Law University College Dublin Belfield, Dublin 4, Ireland. T:
+353 1 716 7777