Recent Awards & Achievements
Congratulations to Marie-Pauline Maurin from our Small Animal Surgery Team who recently passed all three parts of the European College of Veterinary Surgeons (ECVS) exam. Marie-Pauline is now a diplomate of the European College of Veterinary Surgeons (Small Animal Surgery) and European specialist in small animal surgery.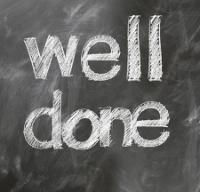 Associate Professor Alison Hanlon has been appointed to the Irish Thoroughbred Welfare Council. This newly established eight-member body will advise Horse Racing Ireland (HRI) on equine welfare. Other members of the board include Dermot Weld, who represents trainers, Des Leadon, representing breeders, and HRI's Director of Equine Welfare & Bloodstock, John Osborne.
Congratulations to Professor Pieter Brama on his funding award from HORIZON 2020 for a project entitled Personalised Medicine for Intervertebral Disc Regeneration- Integrating Profiling Predictive Modelling and Gene Activated Biomaterials - INTEGRATE.
Contact the UCD School of Veterinary Medicine
UCD Veterinary Sciences Centre, University College Dublin, Belfield, Dublin 4, Ireland. T:
+353 1 716 6100
|
Location Map