The Vet Space Ireland Podcast
The Vet Space Ireland Podcast is Ireland's first and only veterinary podcast. Created by Hazell Mullins (pictured below left) and Michelle Maguire (pictured below right) to promote learning, positivity, and wellbeing in the veterinary industry in Ireland, Vet Space Ireland's mission is to entertain, inform, engage, and inspire all veterinary professionals. Veterinary can be a challenging industry to work in, and Vet Space Ireland aims to create a community for all, to promote good mental health, well-being, and awareness of mental illness.

The podcast, currently with 10,000 downloads, features guests from all areas of the veterinary profession. Guests discuss their veterinary journey, along with tips for success and managing their wellbeing. Eoin Ryan from the UCD Herd Health & Animal Husbandry Section and Amy Koterbay, UCDVH Veterinary Oncologist, have both featured on the Vet Space podcast.
Vet Space Ireland also run a number of campaigns across social media - New Grad Month in June, Vet Nerd and Vets Get Physical to name but a few. The Vet Space Journal is a blog on the Vet Space website with articles, clinical and non-clinical, again to engage and inspire the vet community.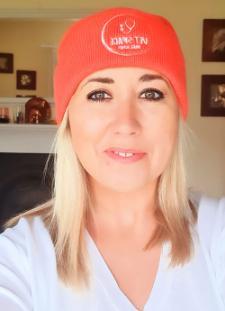 Vet Space is attending CAVI2021 and the London Vet Show 2021 and hope to share this year's conference hot topics with the vet community.
Hazell is a Nottingham graduate large animal vet who currently works as a Clinical Director, mentor, and head of communications for a large group of practices. Michelle is a vet nurse who currently works as a practice coordinator and consults on practice development and digital media.
You can get in touch with Vet Space Ireland by emailing inspire@vetspaceireland.ie and to keep up to date with current campaigns follow Vet Space on Instagram, Facebook, and LinkedIn. You can find the Vet Space Podcast wherever you get your podcasts. More information at www.vetspaceireland.ie
Contact the UCD School of Veterinary Medicine
UCD Veterinary Sciences Centre, University College Dublin, Belfield, Dublin 4, Ireland. T:
+353 1 716 6100
|
Location Map