Message from Professor Michael Doherty,
Dean & Head of School
Dear Colleagues,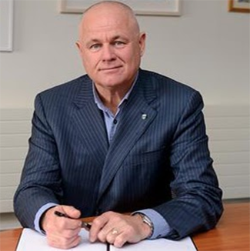 It was a delight to welcome all our students back on campus in September and to listen to the bustle of friendly corridor conversations in the veterinary building. However, we remain vigilant and continue to exercise care and personal responsibility.
All the staff of this vet school and its students made a huge commitment to the success of our recent European Association of Establishments for Veterinary Education (EAEVE) accreditation visit, which took place during the first week in November – a huge thanks to all our alumni who assisted.
Another positive visitation following accreditations in the past 18 months by the AVMA, Australasian Veterinary Boards Council, RCVS and the Veterinary Council of Ireland.
Everyone will look forward to a well-deserved break at Christmas!
Very best wishes / le gach dea-ghuí
Michael
Follow the Dean on Twitter @dohertyvetdean
Contact the UCD School of Veterinary Medicine
UCD Veterinary Sciences Centre, University College Dublin, Belfield, Dublin 4, Ireland. T:
+353 1 716 6100
|
Location Map