Prof David Brayden - North-South Grant Award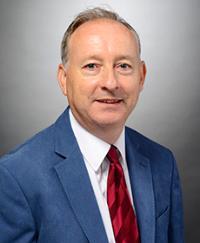 Congratulations to Professor David Brayden and his team who have been awarded a grant under the North-South Research Programme for their project 'RALA nanocomplexes as a platform to mediate oral delivery of peptides using insulin as a prototype (PEPDELIVER).' Professor Brayden shares this success with co-applicant Professor Helen McCarthy from Queens University Belfast and collaborator Professor Nick Dunne from Dublin City University.
Fourteen UCD projects have received financial backing as part of the €37.3million funding round between academics and institutions in Ireland and Northern Ireland under this programme.
The funding awarded under the collaborative scheme range in value from €200,000 to €4m over two to four years, and in total 62 funded projects were announced by Taoiseach Micheál Martin, TD and Minister for Further and Higher Education, Research, Innovation and Science Simon Harris, TD.
'These awards will support the Government's Shared Island vision by bringing researchers from all corners of the island together to work on pioneering projects over the next four years, and is not only strengthening existing relationships, but is fostering new research partnerships,' said Taoiseach Martin.
Funding under the North-South Research Programme is provide under three strands – Strand I: Bilateral Researcher-Researcher Projects; Strand II: Emerging Hubs of Excellence; and Strand III: Partnerships of Scale, with these two later strands receiving awards up to €4m.
UCD is leading 14 of the 62 projects funded, including one of the two Partnerships of Scale, and one of the five Hubs of Excellence.
Further information on these projects can be found on the UCD Research website (link below):
https://www.ucd.ie/research/news/2022/heanorth-south2021researchcall/body,611643,en.html
Contact the UCD School of Veterinary Medicine
UCD Veterinary Sciences Centre, University College Dublin, Belfield, Dublin 4, Ireland. T:
+353 1 716 6100
|
Location Map