UCD School of Veterinary Medicine - Alumni
Welcome to the Alumni page of the UCD School of Veterinary Medicine! To catch up on recent news and events from the School, please see our Alumni newsletter:
Alumni Newsletter - February 2018
Alumni Newsletter - November 2017
Alumni Newsletter - August 2017
If you'd like to get in touch with us, or update your contact information, please see our 'Keep Connected' page.
Upcoming Events
‌There are lots of events in the School of Veterinary Medicine calendar over the next few months, with highlights including Conferrings for Veterinary Medicine and Veterinary Nursing graduands on 15 June and the UCD Veterinary Hospital Conference on 22 June - updates on news and events will be posted on our websites and on social media:
UCD School of Veterinary Medicine website: http://www.ucd.ie/vetmed/
UCD Veterinary Hospital website: http://www.ucd.ie/uvh/
UCD School of Veterinary Medicine Twitter: @ucdvetmed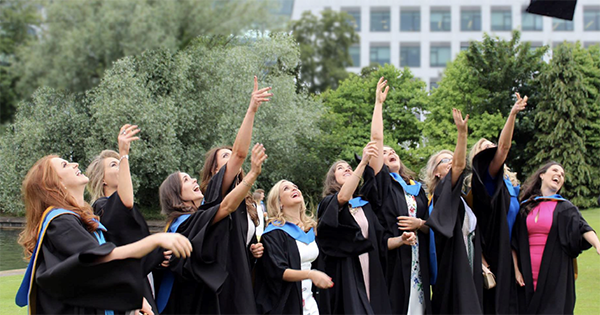 ‌
Dr Desmond Rice OBE - UCD Alumni Award winner for Agriculture and Veterinary Medicine 2017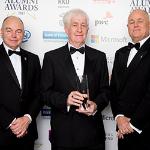 Congratulations to Dr Des Rice (pictured with UCD President, Professor Andrew Deeks and Professor Michael Doherty, Dean & Head of UCD School of Veterinary Medicine) who is the 2017 UCD Alumni Award Winner for Agriculture & Veterinary Medicine. ‌ Click here to read more about Dr Rice and the UCD Alumni Awards 2017. ‌
Alumni In Profile: Aoibhinn McDonnell
Dr Aoibhinn McDonnell graduated from UCD with a degree in Veterinary Medicine in 1988. Following a period as a clinician at the University of Edinburgh Veterinary School and in veterinary practice, Aoibhinn completed a Masters degree in Veterinary Medicine 
(Pathological Biochemistry) and a PhD in Molecular Genetics and Phylogenetics at the 
University of Glasgow. This was followed by a period of post-doctoral research in the 
Department of Molecular Genetics, University of Glasgow, working on Rett Syndrome, a 
neurodevelopmental disorder. Aoibhinn then went on to work in the pharmaceutical 
industry, where she was responsible for design and implementation of proof of concept studies in veterinary patients in companion animal 
internal medicine, and as a manager in Regulatory Affairs. She subsequently moved into Human Health, taking up a position as a clinician in the area of Pain and Sensory Disorders, responsible for design and implementation of proof of concept studies in patients with pain and neurosensory disorders. She is currently Safety Risk Lead in Safety Surveillance/Pharmacovigilance and Risk Management, and has recently completed a Master of Laws degree in Medical Law and Ethics from the Edinburgh University Law School. Aoibhinn has a strong interest in mentoring and working with younger colleagues and in sharing her journey from Veterinary Medicine to Human 
Health, and also her own experience of the multiple uses of a Veterinary Medicine 
qualification.
Alumni In Profile: Tommy Heffernan
Tommy Heffernan, otherwise known as Tommy the Vet, graduated from UCD with a Bachelor of Veterinary Medicine in 2002. Originally from Kerry, Tommy is now settled in Co Wicklow, and is a partner in the Avondale Veterinary Clinic. Tommy is also co-founder of http://www.co-farm.org which aims to connect service providers to farmers and in doing so, optimise herd health and performance. Tommy is dedicated to making farming better and to sharing his knowledge and practical experience with both farmers and other vets. In order to continue to expand his own knowledge base, Tommy recently completed the Graduate Certificate in Dairy Herd Health, an online programme run by the UCD Dairy Herd Health Group. In the first in our series of alumni profiles, Tommy talks about his time in UCD, the impact it had on him personally and professionally and his continued connection to the UCD Veterinary Community.