October 2019: #UCDWST October 23rd
Tuesday, 5 November, 2019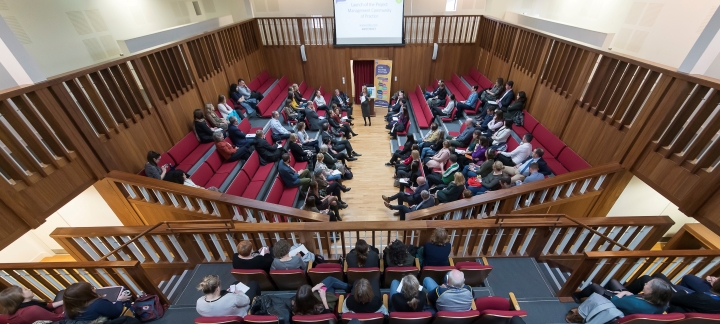 #UCDWST October attracted over 120 colleagues from across UCD. The topics proved to be very interesting and relevant to all attendees as we received very positive feedback.
Below are some of the answers to 'Why did you choose to attend?' question:
'Good opportunity to meet and hear about the all efforts and initiatives ongoing across the wider UCD community. Equally useful to help a more global overview from experts external to the University on their current work and valuable knowledge on areas of global interest and future focus.' – WST attendee
'It's always interesting to hear the keynote speakers experiences and what other people in UCD are working on.' – WST attendee
'Interesting and relevant to my role.' - WST attendee
If you attended the #UCDWST October and want to tell us about your experience clink on this link.