The PINNACLE Research team presented a paper entitled "Professional learning and development needs of women teachers in developing world contexts" at the European Conference on Education Research in Hamburg, Germany which took place from 3-6 September 2019.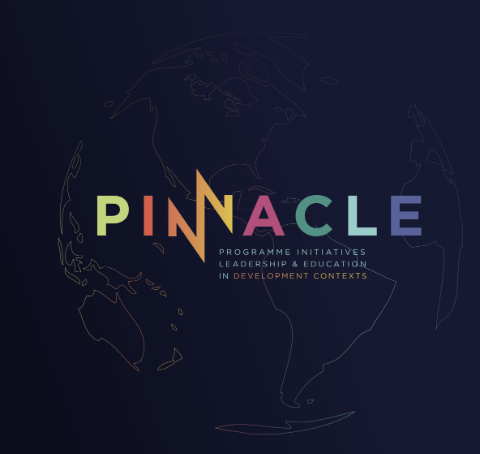 PINNACLE field trip to India North and South Province of the PBVM sisters Oct 20-26th, 2019. Professor Deirdre Raftery, Professor Marie Clarke, Dr Seaneen Sloan, Dr Mags Liddy, Ruth Ferris
The PINNACLE field trip to the Presentation India North and South Provinces began on Oct 19th 2019, with two teams from the School of Education UCD, leaving Dublin for Delhi and Chennai respectively. Meetings were held with the Provincial leadership teams from each unit, on matters of educational interest, including Mentoring and Leadership.
Plans for a pilot Summer School to take place in Ireland in May 2020 were announced and the design of this programme was outlined. The application process was explained to the PBVM leadership, with an agreed timeline to facilitate those who may wish to apply for a funded scholarship.
Research interviews were conducted over several days with female participants, lay and religious, from schools covering the whole of India as far north as Kashmir and Jammu on the Pakistani border, to Chennai and Kerala in the south. A second set of interviews took place with representatives from the School of Education, University of Delhi, which took place in the International Cultural Centre, Delhi. Focus group interviews, with student teachers were conducted in the Teacher Training College, Church Park in Chennai.
The week closed with a presentation from Professors Raftery and Clarke entitled: The Development of Formal Education for Irish Girls and Women: Local and Transnational Contexts, 1830-1960, by invitation of the Centre of Historical Studies, University of Jawaharlal Nehru University Delhi. The Irish Ambassador to India, HE Brendan Ward was the guest of honour, hosted by Assistant Professor Jyoti Atwal.
Our thanks to all who facilitated us and provided hospitality to both teams.
School of Education
University College Dublin Belfield Dublin 4 Ireland T:
+353 1 716 7777