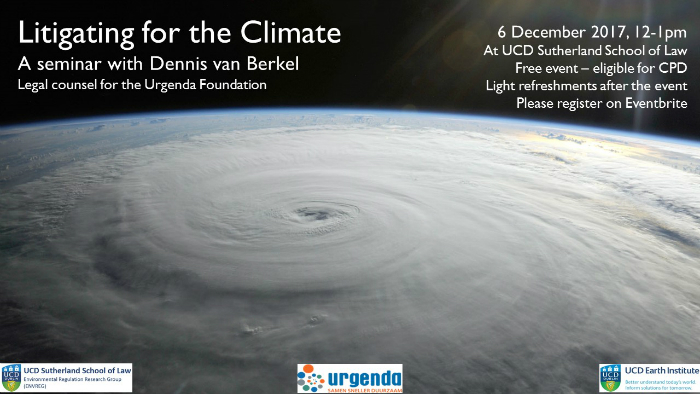 In 2015 the Urgenda Foundation won a landmark lawsuit in which the Dutch government was ordered to increase its greenhouse gas emission reduction efforts. Since then, cases have been launched all over the world against insufficient climate policies, most recently also in Ireland (Friends of the Irish Environment v Ireland).

Dennis van Berkel, legal counsel for the Urgenda Foundation, will explore the law in this area and will comment on how this new wave of climate litigation can be a powerful tool in the global efforts to avert dangerous climate change.
Eligible for 1 hour CPD. Light refreshments will be served after the event.

Hosted by UCD Sutherland School of Law and UCD Earth Institute.
Attendance is Free but guests are asked to register here.