Message from Professor Michael Doherty, Dean & Head of School
Dear Colleagues and Friends,
I am delighted to introduce this Newsletter and I would like to thank our acting Communications Manager, Mr David Corscadden for all the work he has done in its preparation.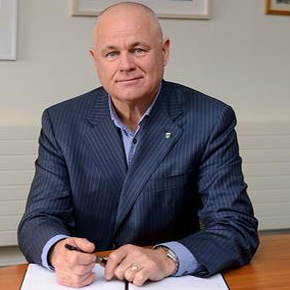 Reflecting on what has been a most extraordinary year, a phrase in Latin famously coined by Her Majesty Queen Elizabeth II comes to mind. The year 2020 was an historical year when the School was the subject of a virtual accreditation visit by the American Veterinary Medical Association, the Royal College of Veterinary Surgeons and the Australasian Veterinary Boards Council – when everyone in this wonderful School of Veterinary Medicine, as well as our alumni rose to the challenge and made me feel very proud to be Dean.
The big wheel of life 'rotha mór an tsaoil' continues to turn, the Brent Geese arrived on Sandymount strand and the Whooper Swans onto the fields of Inishowen as they have done for thousands of years - a symbol of resilience and optimism. We look forward with a renewed excitement to Christmas and with great expectation and hope to 2021.
To all our students, all of our staff and all UCD graduates of Veterinary Medicine and Veterinary Nursing across the world – Thank You – Go raibh mile maith agaibh ! Nollaig shona daoibh go léir !
Michael
Follow the Dean on Twitter @dohertyvetdean
Contact the UCD School of Veterinary Medicine
UCD Veterinary Sciences Centre, University College Dublin, Belfield, Dublin 4, Ireland. T:
+353 1 716 6100
|
Location Map