Message from Professor Michael Doherty,
Dean & Head of School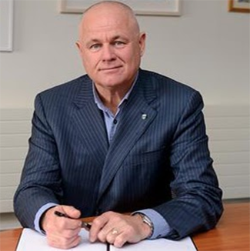 Dear Colleagues,
Tugamar féin an samhradh linn – we greet the summer on the Belfield campus and on UCD Lyons farm –resplendent in May's emerald foliage and the white flowers of the hawthorn – an sceath gheal. A quiet campus, students are in the midst of exams – we wish them well and all the staff involved in the assessment. We delight in the memory of our first in-person 'White Coat Ceremony' since March 2020 and look forward with great anticipation to our celebration of 20 years on the Belfield campus and the conferring ceremony for our students of veterinary medicine and veterinary nursing – Friday June 17th.
Very best wishes / le gach dea-ghuí,
Michael
Follow the Dean on Twitter @dohertyvetdean
Contact the UCD School of Veterinary Medicine
UCD Veterinary Sciences Centre, University College Dublin, Belfield, Dublin 4, Ireland. T:
+353 1 716 6100
|
Location Map