International Men's Day 2021
One of the six pillars of International Men's Day (IMD) is to improve gender relations and promote gender equality for both men and women. In this light, the theme for IMD 2021 is Better Gender Relations.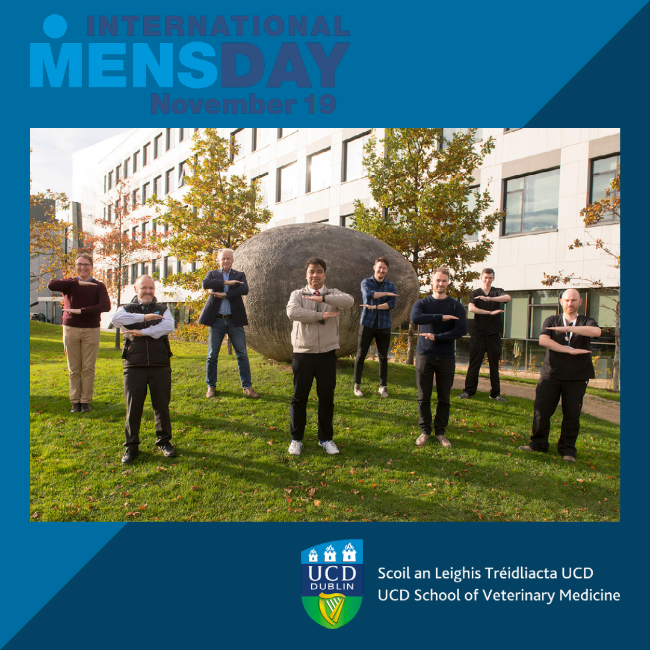 Pictured (l to r): Stephen Gordon, John Buckley, Michael Doherty, Sourav Bhattacharjee, Kevin Purves, Christopher Evans, Tristan O'Mahony, Dave Curran
Kevin Purves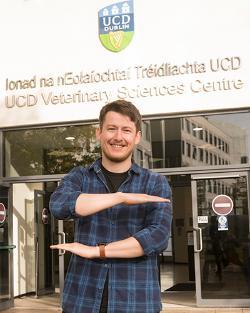 'I want to take the lessons I've learned from my role models to enable those around me.'
I graduated with a B.Sc. Marine Science and then jumped straight into my doctoral studies (University of East Anglia) investigating viruses in the ocean. I am currently interested in SARS-CoV-2 decay in the environment for my postdoctoral research and aim to continue my focus on virology afterwards. During my studies I was lucky enough to experience some fantastic female and male role models (and some not-so-fantastic). I believe that their influence made me a better person and that healthy communication has played a large part in any successes I've enjoyed, however I also try to identify my own shortcomings which have hindered me in the past.
Christopher Evans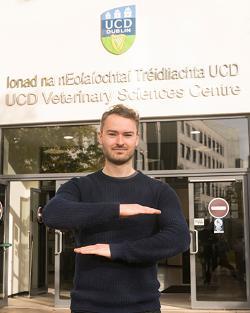 Having received my undergraduate degree in Biological Sciences from the University of Oxford, I spent 3 years as a research and development scientist for the bio-pharmaceutical company MicroPharm. My PhD was carried out at Plymouth Marine Laboratory with the Interface Analysis Centre in the School of Physics at the University of Bristol, applying High Speed - Atomic Force Microscopy in algal-virus interactions. I am currently a Postdoc in the School of Veterinary Medicine at UCD utilizing Soft X-Ray Microscopy and other novel imaging techniques to interrogate Hepatitis E infection.
I feel lucky to have had a number of male and female mentors and colleagues who have supported me both mentally and emotionally. It shouldn't be luck. Be that open, empathetic, positive force for your peers and mentees.
John Buckley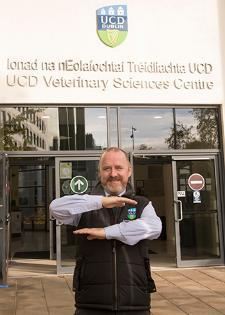 In my administrative role in UCD, I have been very lucky to have had some great male and female colleagues who have supported and mentored me along the way and raised my awareness of the importance of gender balance and equality in the workplace. It brings the best out of me in my daily interactions with colleagues across the campus but also has its challenges and I hope I can pass on my experiences in a future mentorship role.
Sourav Bhattacharjee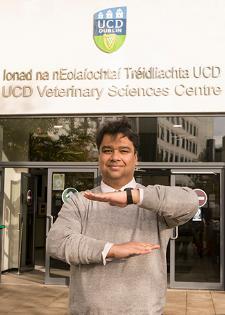 'We have built our society and civilisation by mutual understanding, appreciation, and collaboration. Let hatred and discrimination not undermine or derail our collective efforts.'
Upon completion of my medical graduation (M.B.B.S.) in 2004 and M.Sc. in 2008, I started my Ph.D. at the Wageningen University (Netherlands). The topic of my Ph.D. was nanotoxicology and nanomedicine which I defended in 2012. After spending a year of postdoctoral research in the Netherlands, I came to UCD in early 2014 to conduct my second postdoctoral project, and became Assistant Professor roughly a couple of years later. My journey so far has brought me in contact with some of the most talented people, including colleagues, professors, and students. Apart from science, they have taught me the essence of humanity, and why discriminating against humans is reprehensible.
Tristan O'Mahony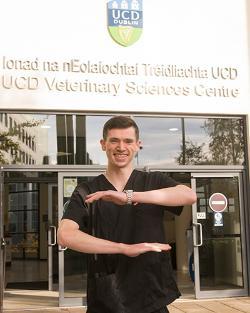 Nelson Mandela once said 'to deny people their human rights is to challenge their very humanity.' As beings, we are all navigating through life as best as we can. The bad days are very often precursors for brighter times. And through all of life's sufferings, the knowledge that we can expect to be treated with equality permits a freedom unique to the human spirit. We are doing ourselves an injustice everytime we fail to promote equality in our society. Ultimately, building a strong culture of equality is the most effective way of ridding discrimination and attaining equal opportunity for all people.
Cliona Skelly & Stephen Gordon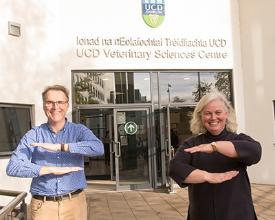 Having positive role models and an open affirmative space are really important when striving to foster better gender relations.
In our roles as co-Chairs of the School Of Veterinary Medicine Equality, Diversity and Inclusion Committee, we seek to create a safe and supportive environment that promotes equality across the gender spectrum for all our faculty, staff and students.